Sweetheart Table Designs
If you're opting for a sweetheart table at your wedding reception then you may be wondering how best to decorate it. We want to make sure that it stands out from the rest of your dining area and highlights you on your special day.
Read on for some sweetheart table decor ideas then head to our planning tool to bring your ideas to life!
Low-Wide
Our low-wide is a great low-profile option for your sweetheart table. We typically make these with some forward drape to add more texture and impact.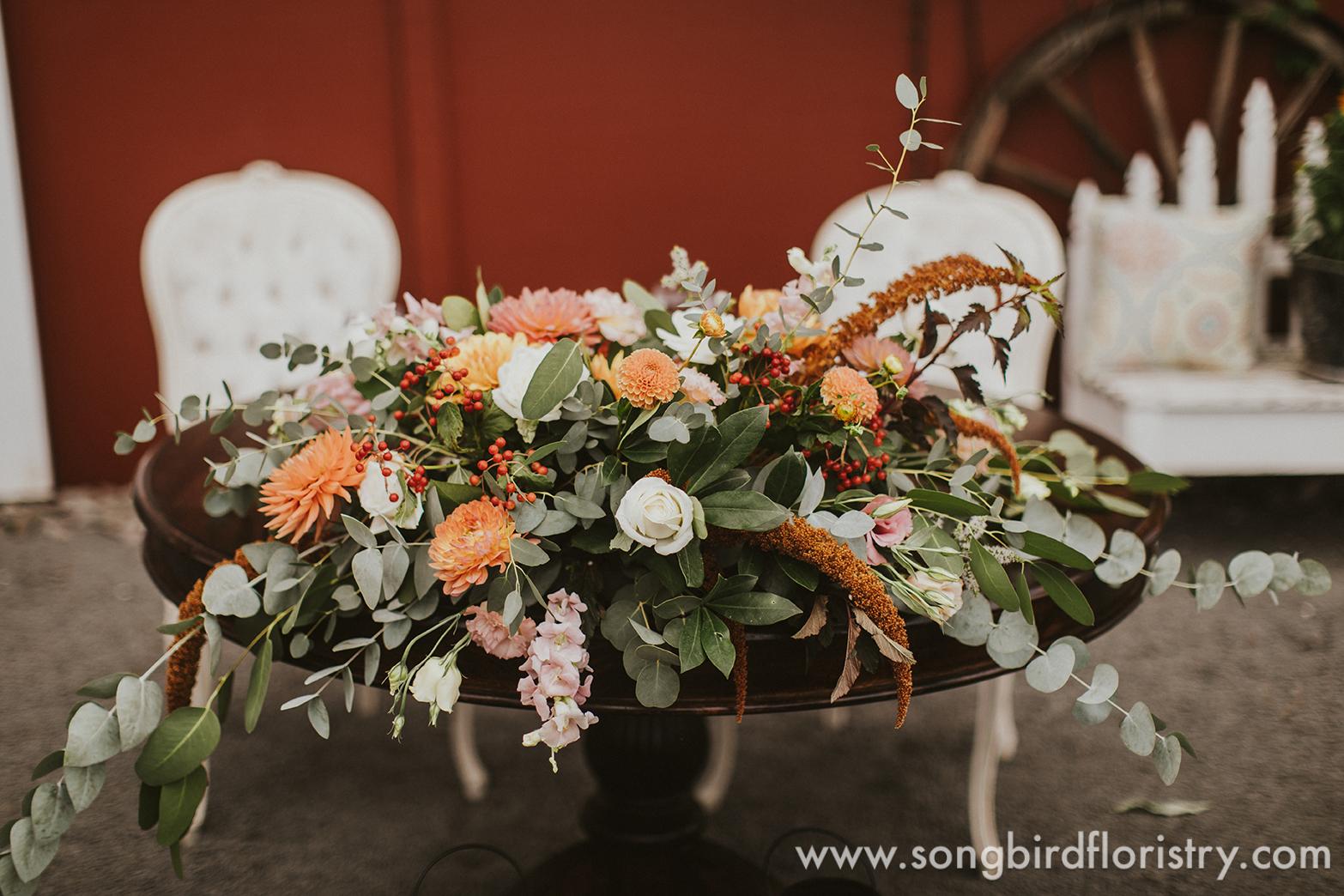 Repurposing Large Arrangements
If you decide to have large arrangements for your ceremony, they can easily be re-purposed at your reception. We've detailed a few options below!
1. Up-growing Arrangements
Upgrowing arrangements can be placed at the base of arbors, at the aisle entrance, or lined down the aisle for your ceremony. Then they can be easily moved to the base of your sweetheart table or at either side of a long head table for your reception.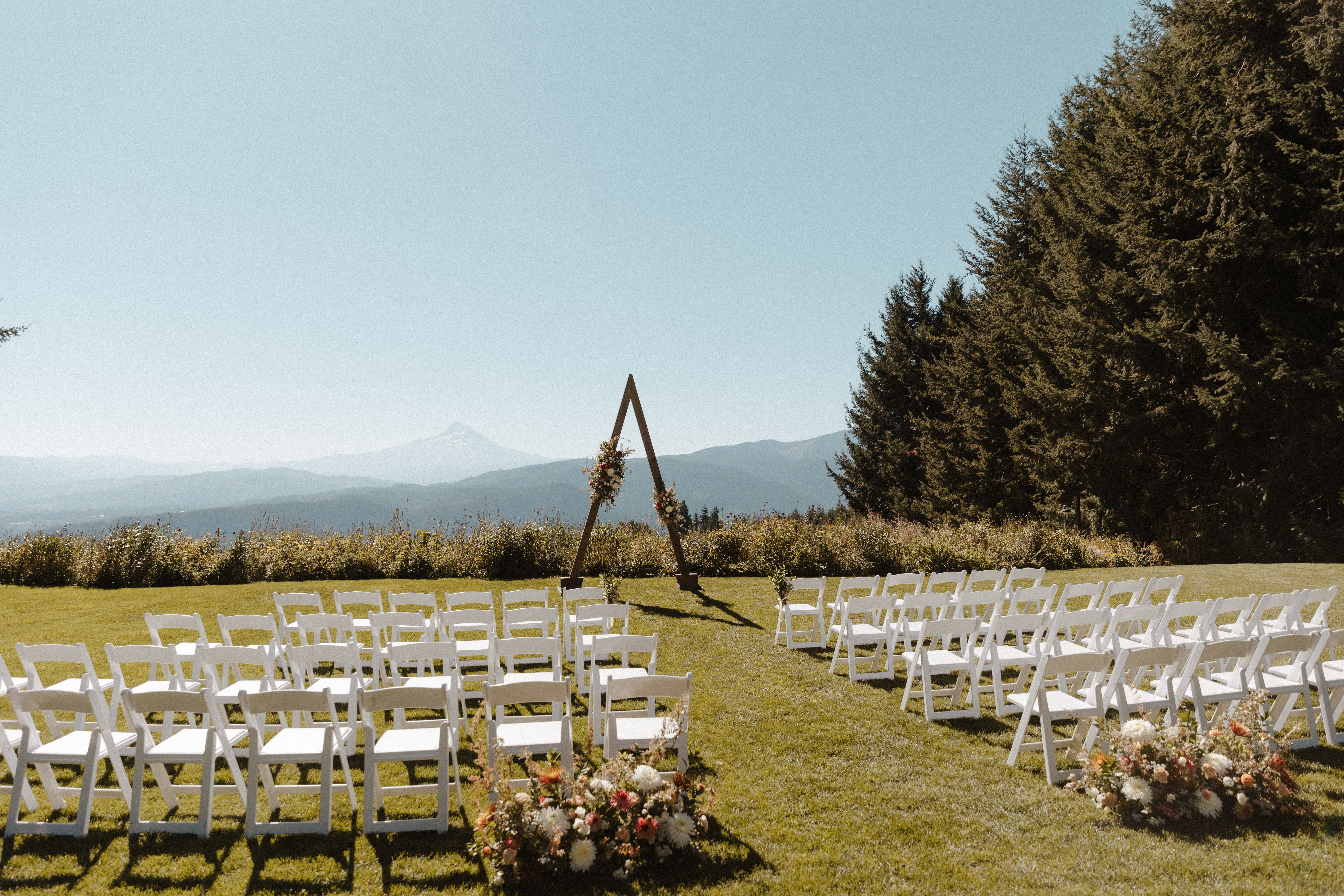 2. Barrel Arrangements
If you are using wine barrels as part of your ceremony, consider ordering arrangements to sit on top of them. After the ceremony, they can easily be moved to frame your sweetheart table.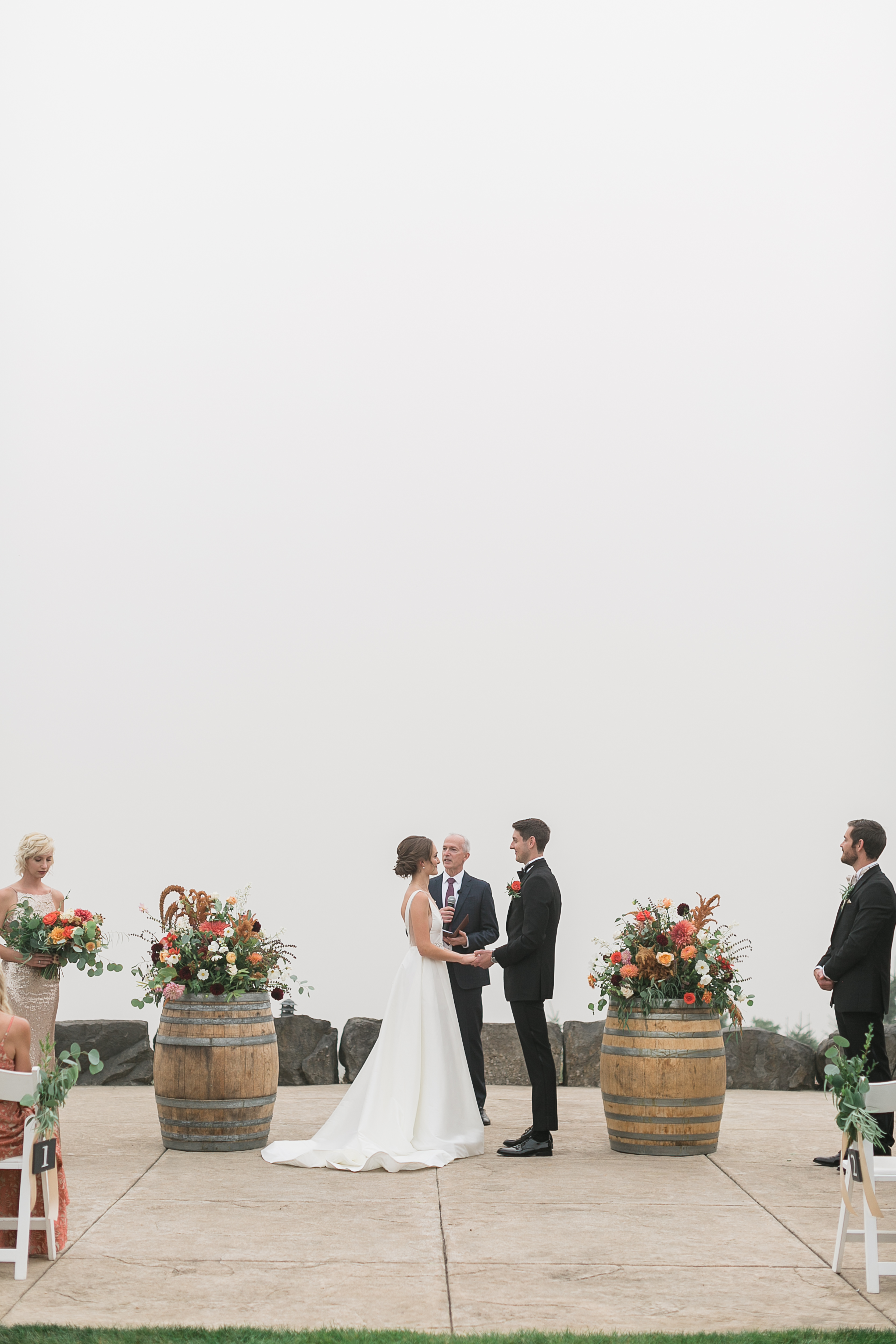 3. Elevated Arrangements
Similarly to barrel arrangements, elevated arrangements look nice as a frame for your ceremony and re-purposed as a backdrop or frame for your sweetheart table.
4. Other Ceremony Decor
For this styled shoot, we moved the freestanding floral piece and the large arrangements from the ceremony to frame the sweetheart table. We also added trailing greenery to the table.