Sara and Zach tied the knot on a perfect late-summer day in McMinnville, Oregon at Youngberg Hill Vineyards. The hilltop views were nothing short of spectacular. The September blooms featured garden rose, rose, hydrangea, sedum, dahlia, amaranth, and eucalyptus. 
Vendor Team: 
Venue: Youngberg Hill Vineyards
Photography: Erica Kait Creative
Coordination: Stargazer Weddings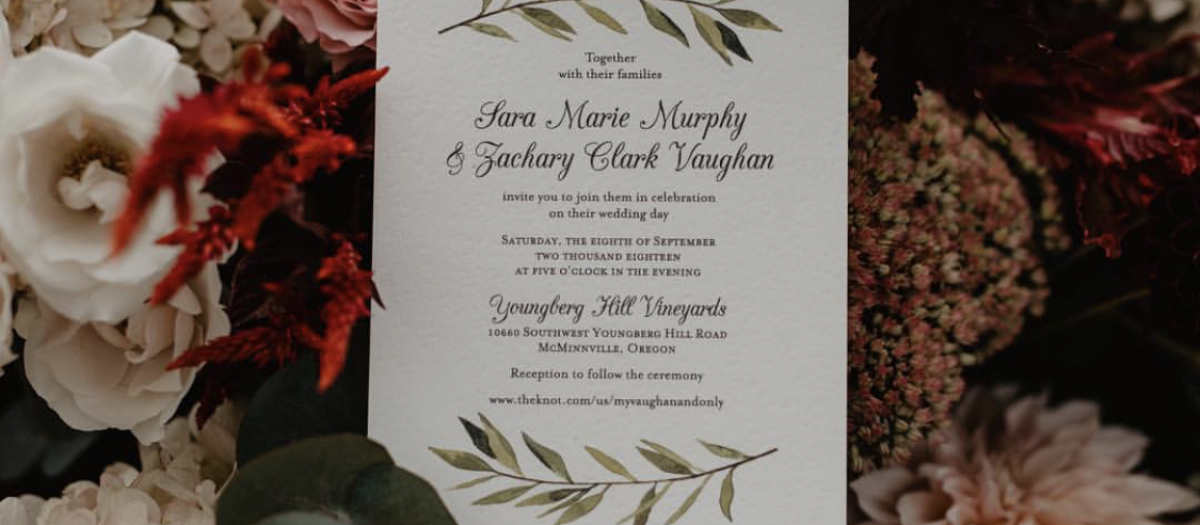 Styles
Boho
Freeform, lots of interesting shape and texture
SELECT
Glam
Lush design paired with metallic or crystal accents.
SELECT
Romantic
Soft, voluminous blooms, most often paired with a soft color palette
SELECT