Discovering your Style: Boho
Boho is a style we've been seeing a lot of over the past few years! It's easily mixed with other aesthetics to create something unique. We've provided a few examples of different boho themes to give you some ideas!
Boho
free-spirited, incorporates elements of nature, lots of interesting shape & texture
Boho styling is generally described as free-spirited, organic, and wild. We incorporate elements of nature such as pampas, dried fern, grasses, and dark green foliage. The arrangements for boho weddings usually have a lot of interesting textures and shapes. Typically, we use a warmer color palette for boho weddings (burnt orange, toast/tan, terracotta, burgundy, etc).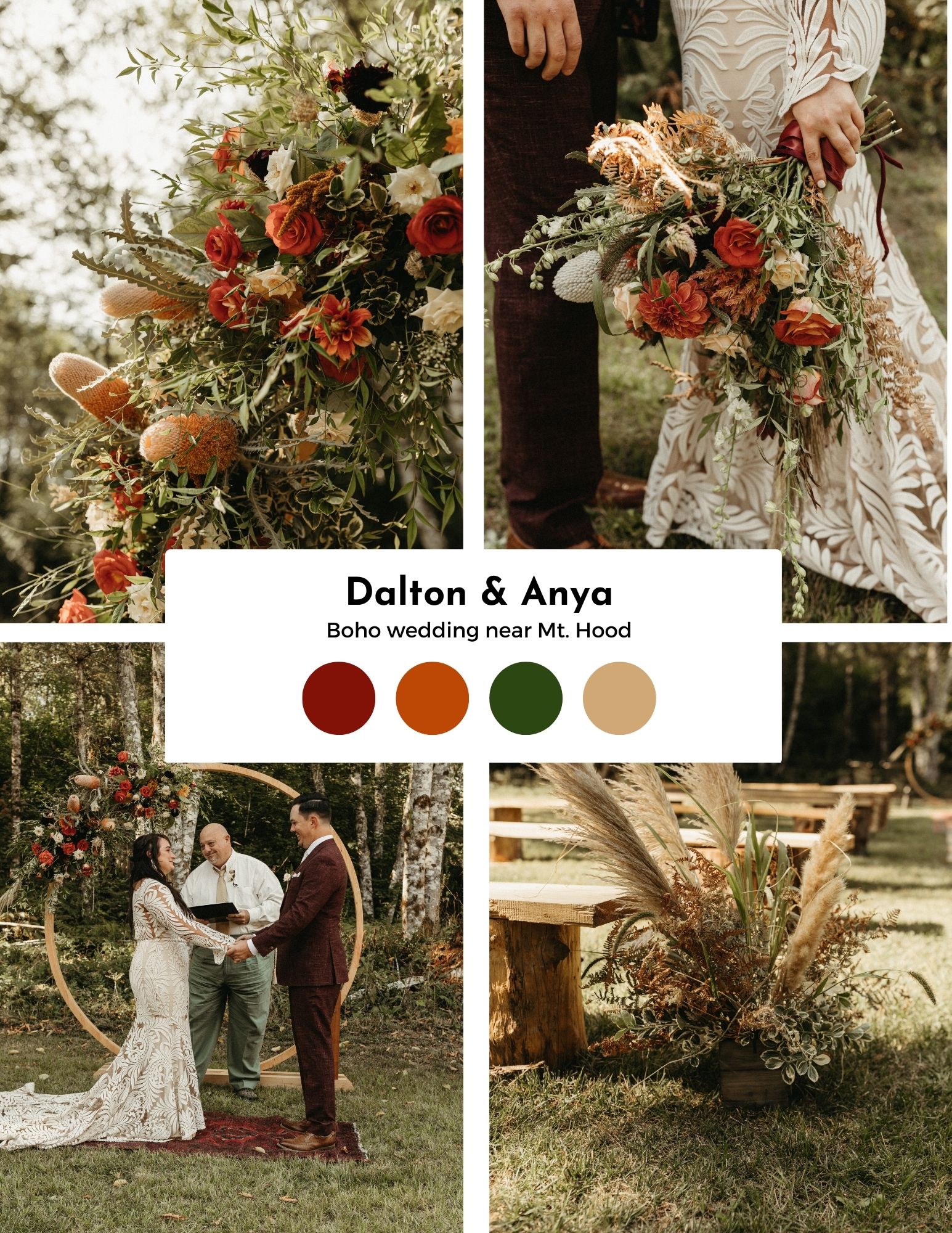 Modern Boho
light + airy, mostly neutral tones, lots of dry elements
For a modern boho wedding, we usually draw inspiration from a warm neutral color palette with minimal greenery. We still will incorporate a lot of dried foliage to provide texture while keeping the florals neutral (cream, tan, peach or terracotta, etc). Here are two examples of modern boho weddings with different color palettes.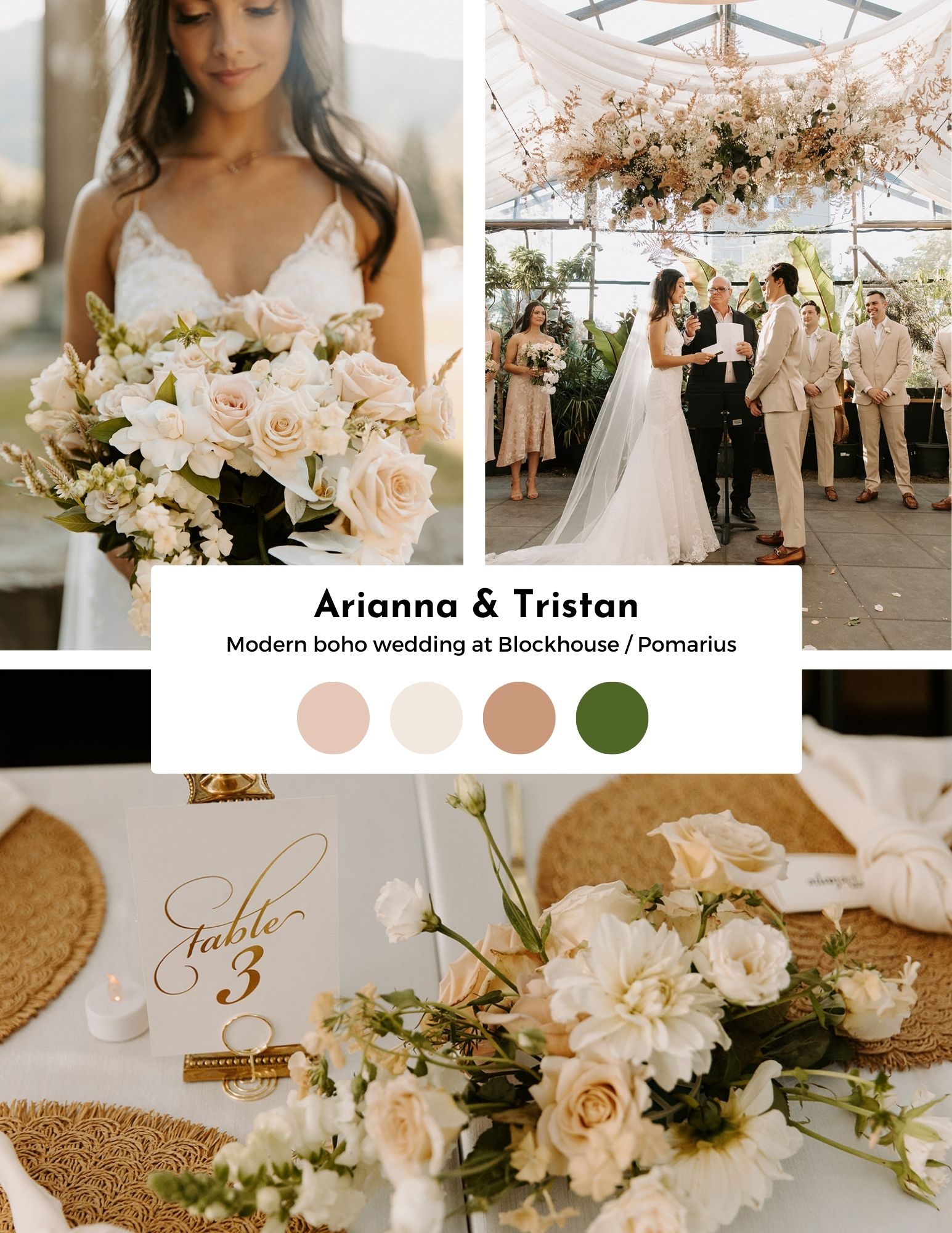 Rustic Boho
warm tones & greenery, wood elements, organic
Rustic boho incorporates more greenery and less dried elements. We may still use pampas or grasses for texture - especially in larger arrangements. Below are two weddings we would classify as rustic boho.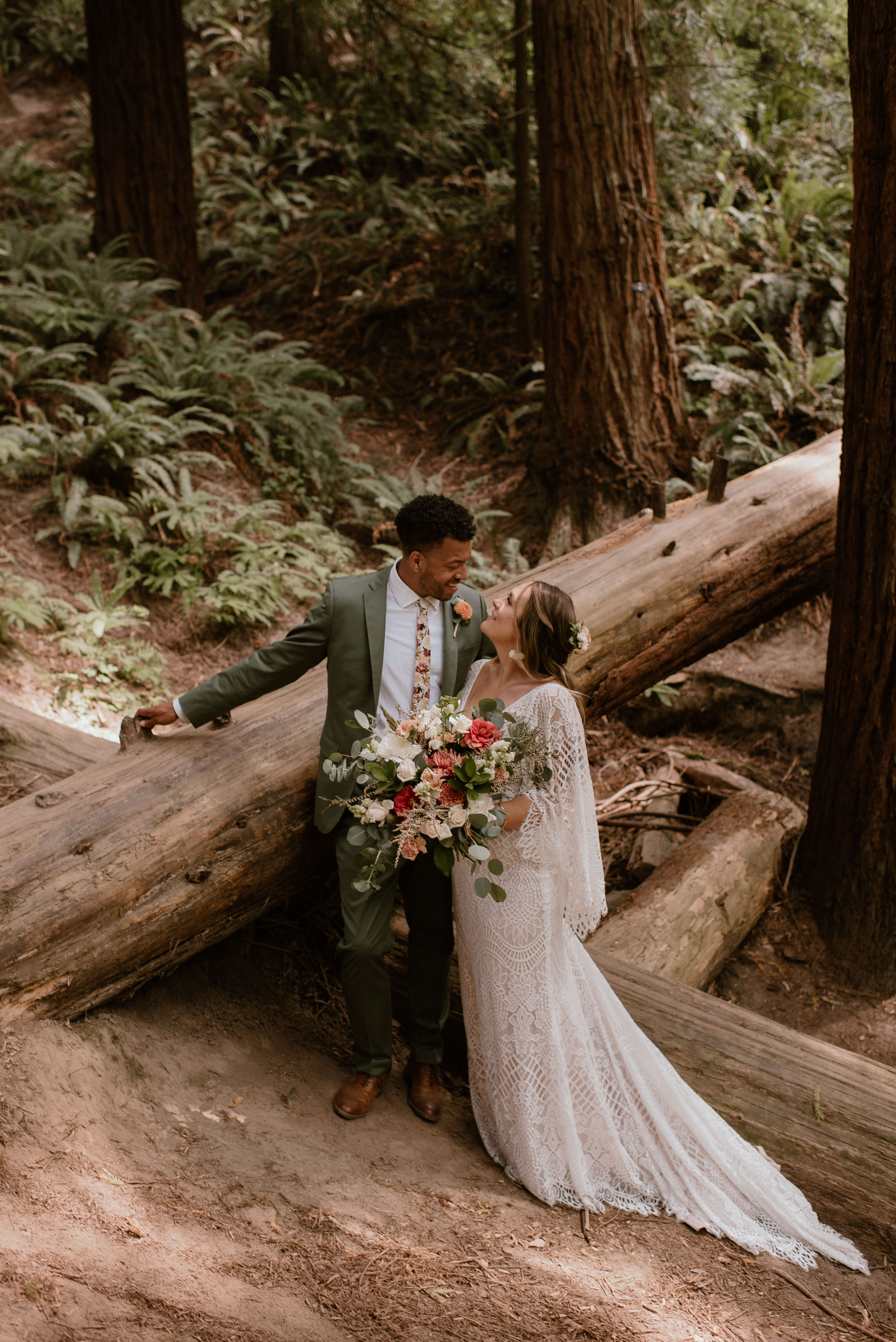 Romantic Boho
organic shapes, lush greenery, deep red, burgundy, and/or blush color palette
Romantic boho weddings tend to feature softer, voluminous blooms and elements. For example, for Adrianne and Aaron's wedding, we used big cafe dahlias, dark red and blush roses, and eucalyptus for lush designs.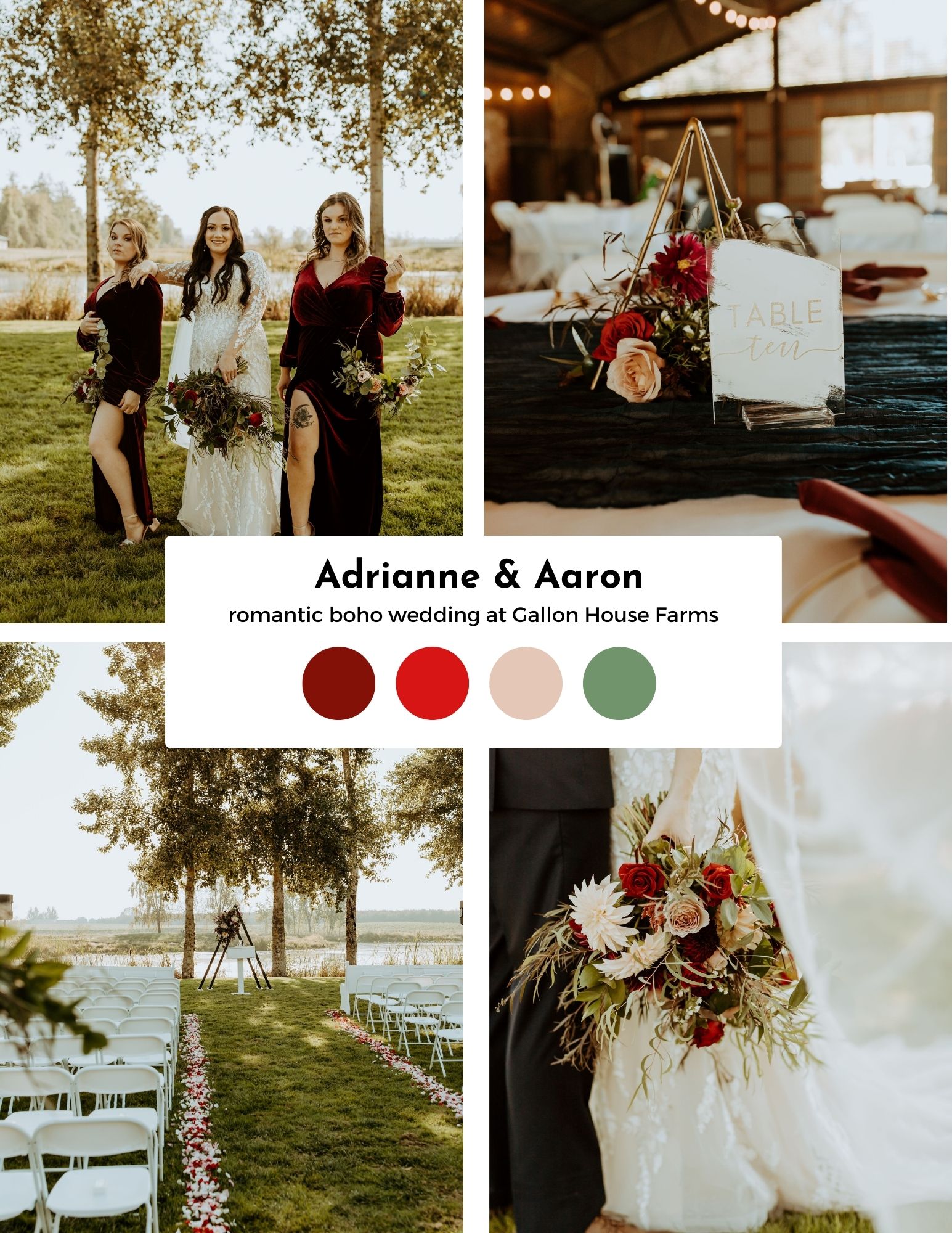 Woodland Boho
features forest greens such as fern or evergreen. Construction is still organic and wild.
Woodland Boho uses less dried ingredients and incorporates more greenery - specifically forest foliage - to create lush and organic arrangements.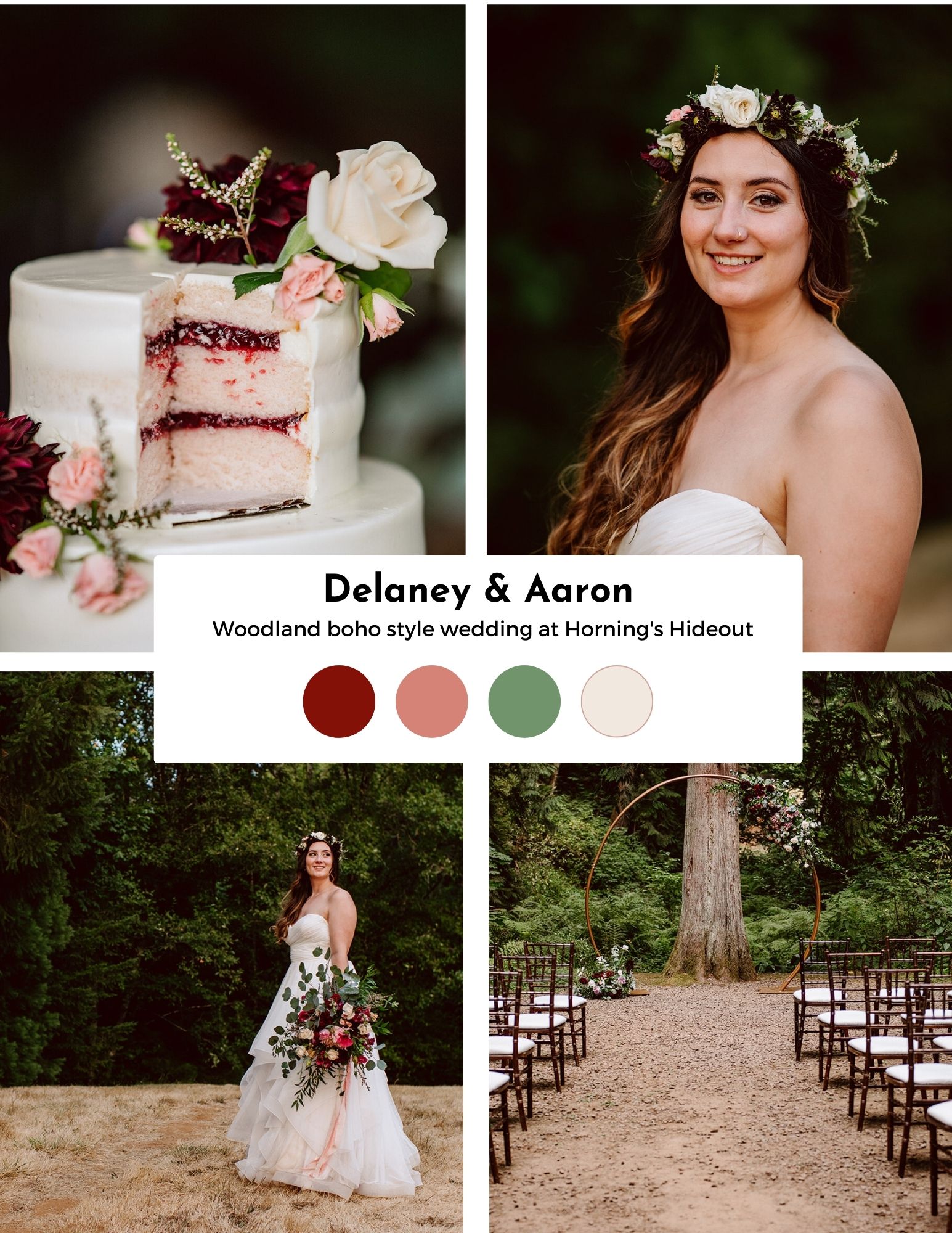 Vintage Boho
eclectic, mix & match, playful details
Vintage boho combines eclectic and playful details with organic shapes and textures.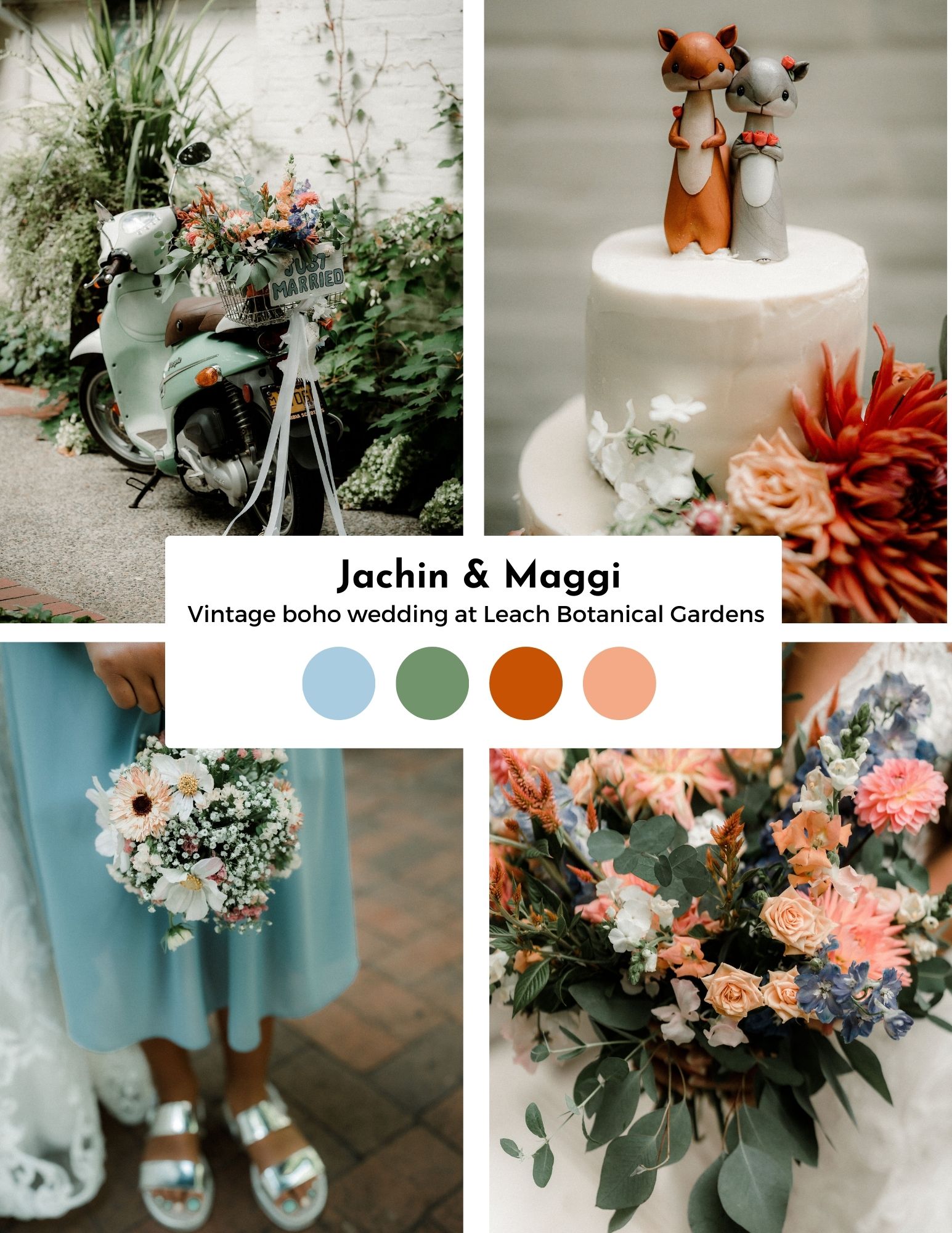 Glam Boho
similar to modern boho, tends to be more formal/black tie
Glam boho may be for you if you're throwing a more formal / black tie event but still want the textures and lightheartedness of a boho style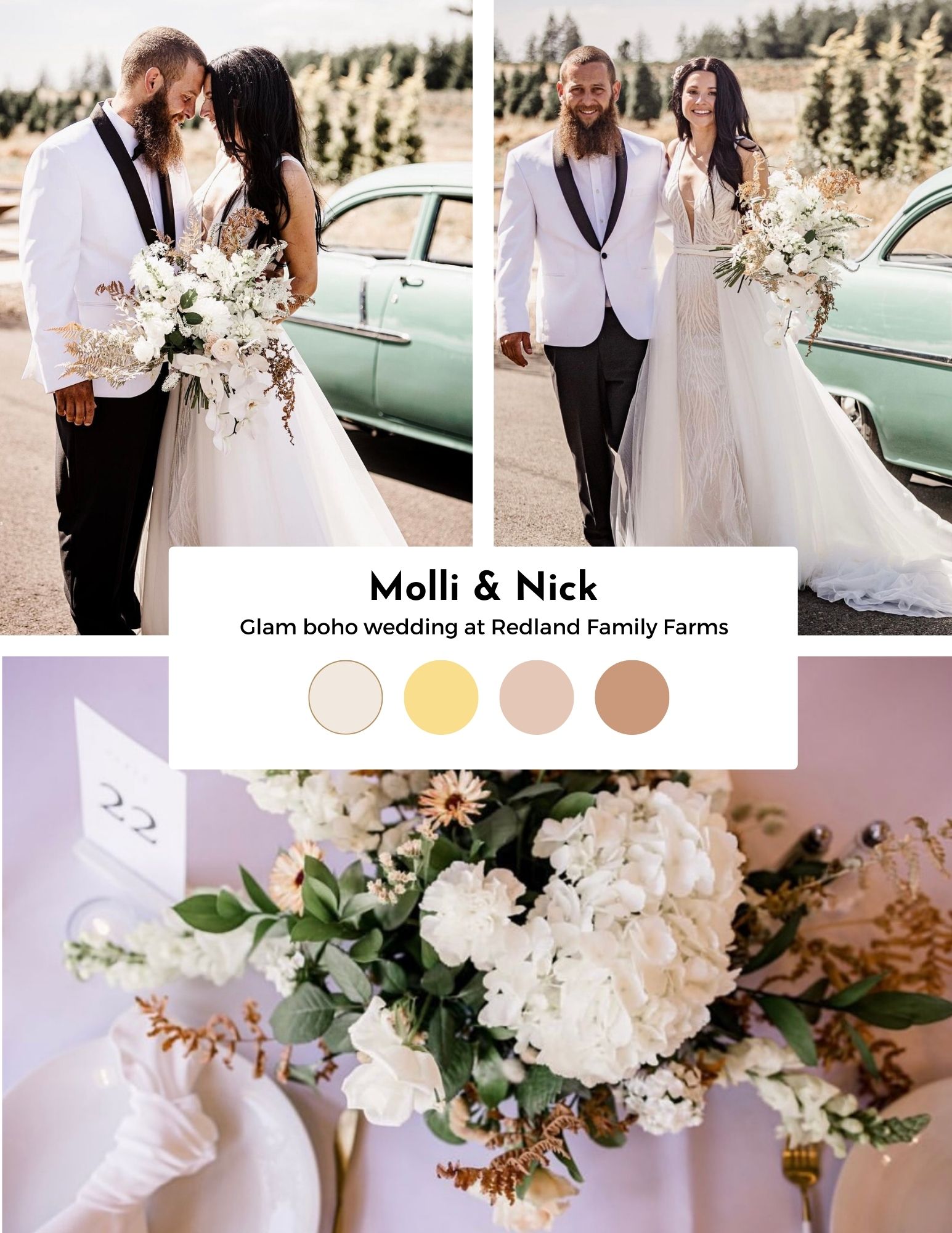 Check out our portfolio for more examples of past weddings and events!