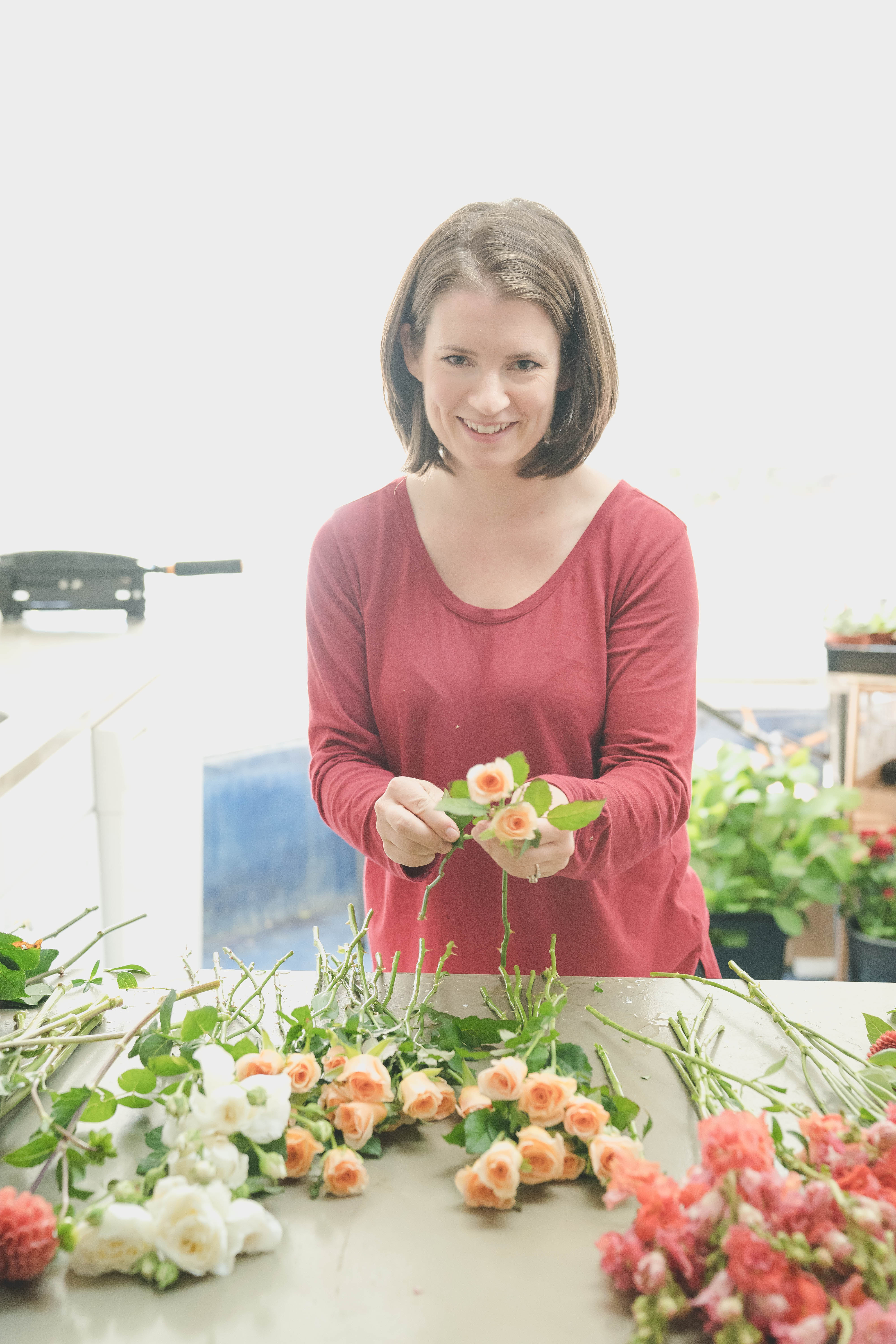 Hello! I'm Robyn with Songbird Floristry. As a kid, I loved to cook, sew, and had a strong entrepreneurial spirit. I never imagined I'd be a florist or a farmer! After finishing school, I took a part-time job at a hospital gift shop where I cross-trained to the flower cart. I fell in love. My career path jogged in a few different directions, but all the while my passion for flowers continued to grow. Along the way, my passion for gardening evolved into bravery (or foolishness!) to try farming on a small scale and more than 10 years in, I can honestly say that I  love what I do. 
Songbird has been a dream that has taken shape over time. I've talked with so many clients with straight-forward needs - beautiful flowers, transparent pricing, responsible sourcing, and easy ordering. You shouldn't have to give up weekends driving across the city for vendor consultations to get that. We've got you covered, right here.
Songbird is where my passion for flowers and determination to figure out a better way to serve clients have come together. Thanks for checking us out!