Discovering your style: Garden Party
Garden party is described as fresh, textural, and lush with a balance of blooms and foliage. Arrangement shapes are typically wild and organic with airy elements. We tend to see more color in garden party styling - it works well with many different color palettes making it a very versatile theme.
Garden Party
fresh, textural, and lush with a balance of blooms and foliage
Below is an example of a spring themed garden party styled shoot and a summer garden party wedding. We used a lot of colors & texture to create unique shapes and a playful vibe.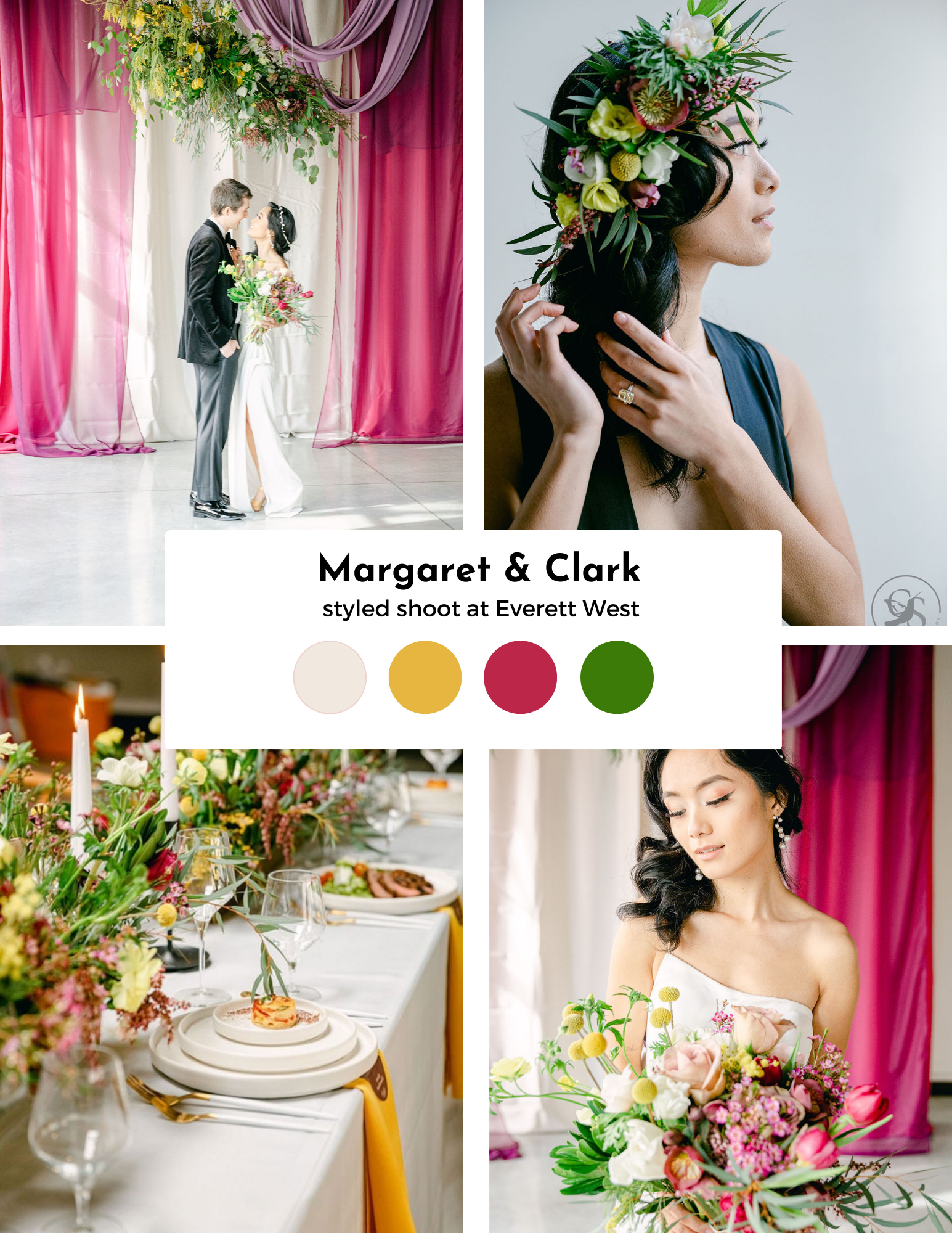 Woodland Garden Party
Natural design featuring lush florals and textures. Incorporates elements of the PNW.
Woodland garden party styling incorporates more greenery to create lush, natural arrangements. We use a lot of elements found in the Pacific Northwest / forested areas such as ferns.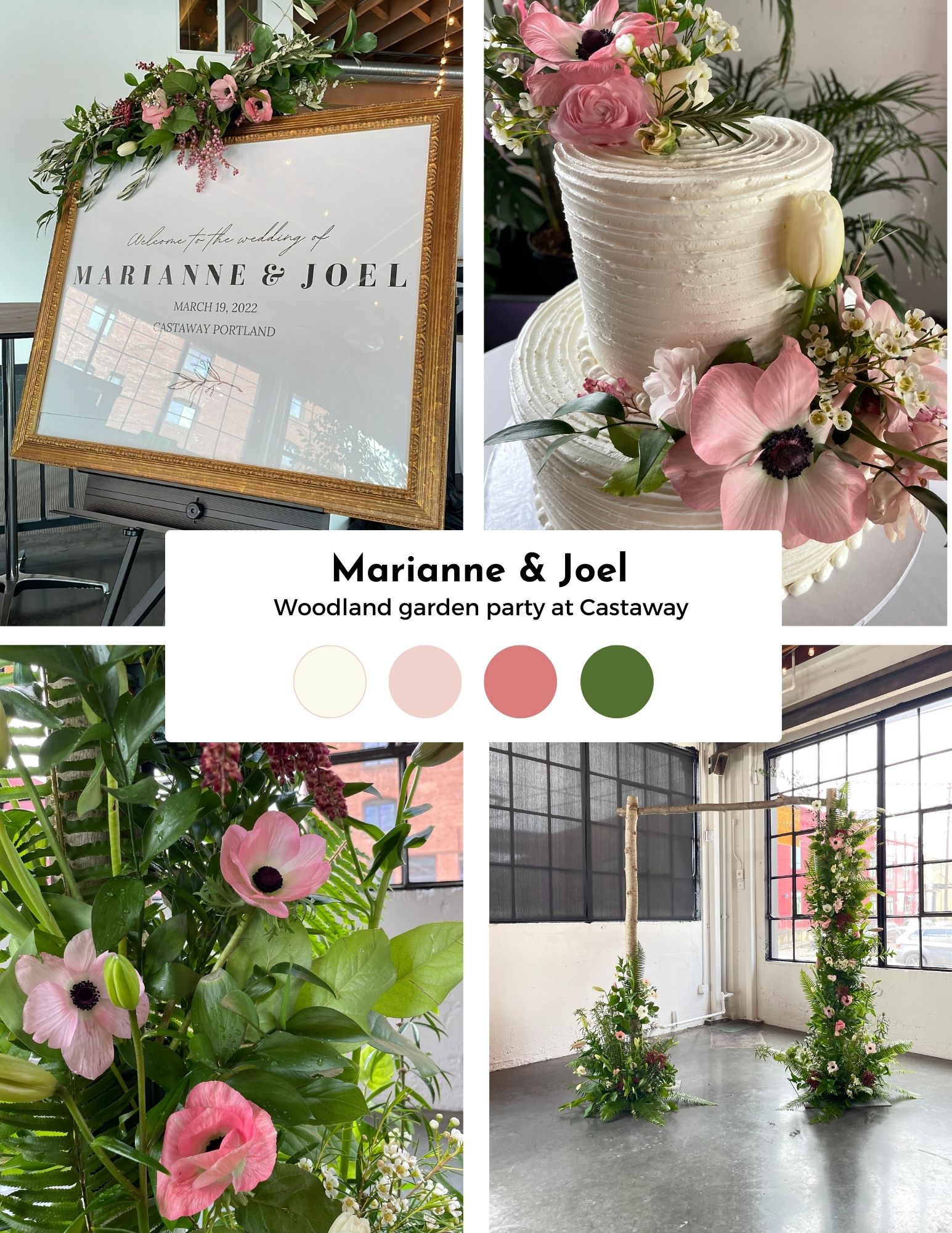 Vintage Garden Party
Organic & whimsical shapes. Features eclectic or antique details.
Vintage garden party styling uses eclectic elements to create a whimsical feeling. For example, at Holly and Patrick's wedding, we used vintage fruit bowls for their footed compotes. They added antique books + frames to their tables for an added vintage feel!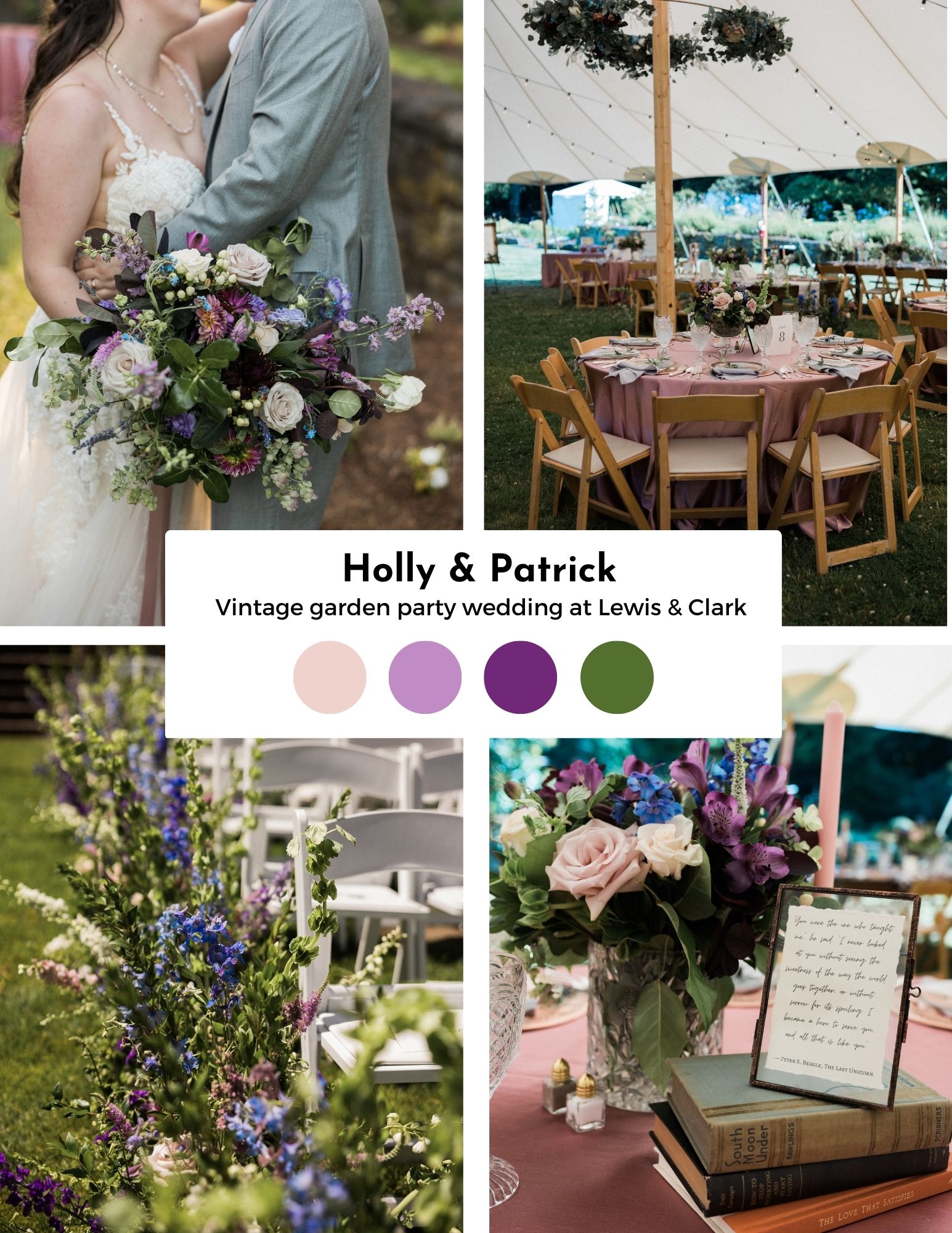 Glam Garden Party
Textural, lush design featuring gold or metallic details
Add glam to your garden party by incorporating gold or metallic details such as footed compotes, elevated arrangements, or gold bud vases.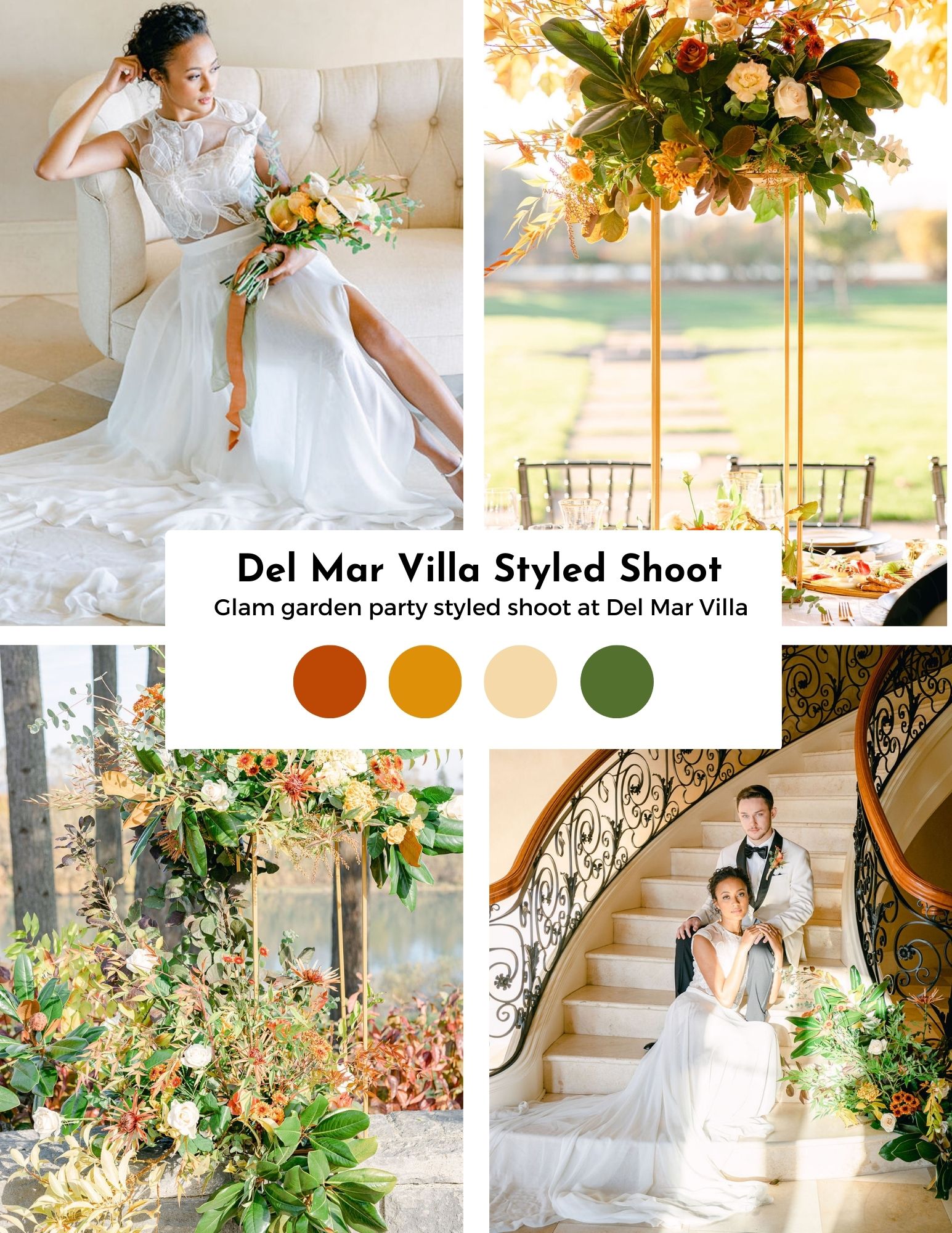 Romantic Garden Party
Lush greenery paired with soft blooms. Organic & whimsical shapes.
Generally, romantic garden party styling uses a more neutral or blush color palette with a balance of greenery.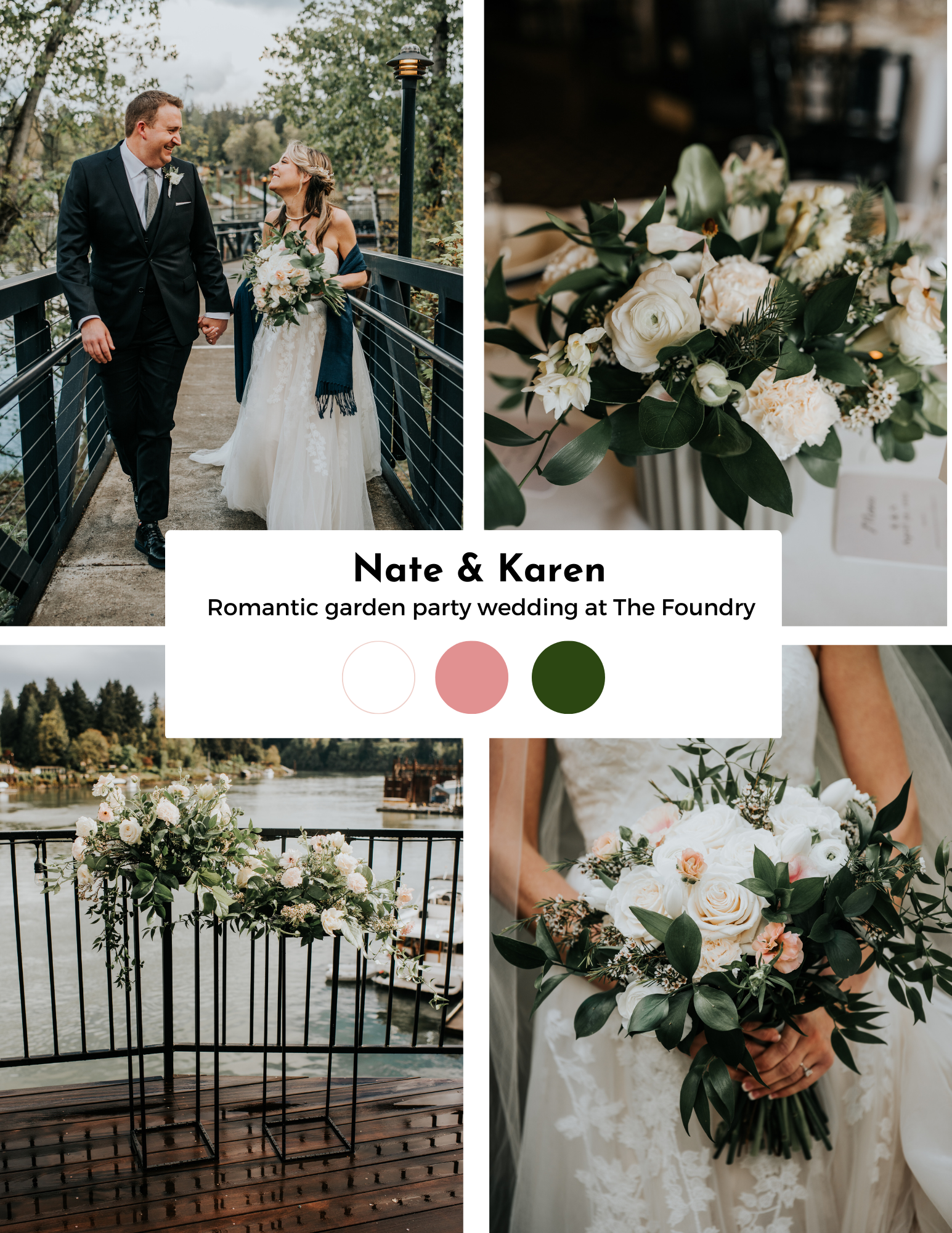 Check out our portfolio for more examples of past weddings and events!