Discovering your style: Romantic
Romantic styling tends to lean more traditional with soft, voluminous blooms and greenery. We typically see more cream and blush color palettes however, red and burgundy are also common. Combine romantic styling with another theme to create a unique look!
Romantic
soft, voluminous blooms with a soft color palette
Emmy and Pete kept styling traditional with ivory blooms and greenery. The aisle lined with white rose petals and the elevated arrangements added to the romantic theme!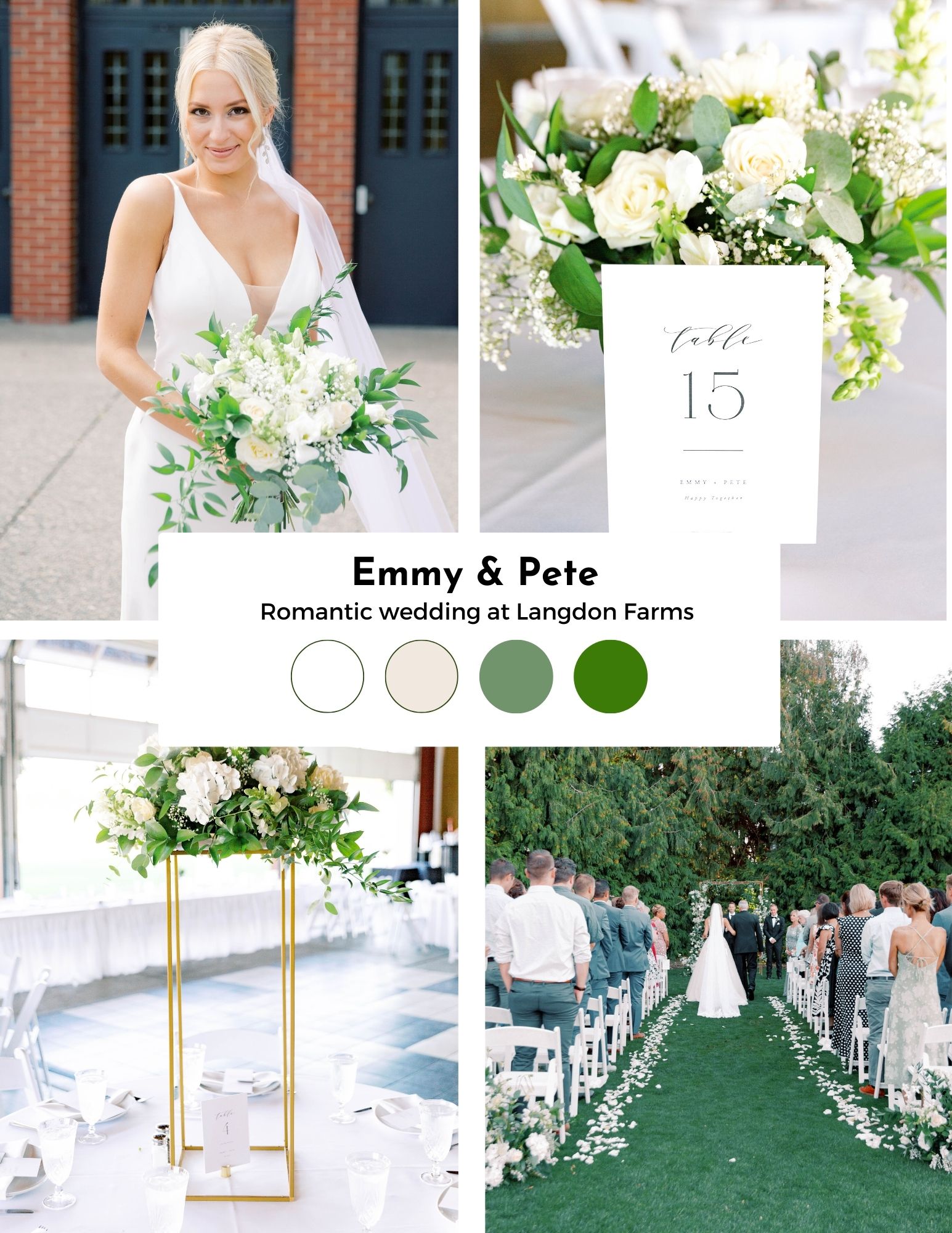 Vintage Romantic
fairytale, Old World elements, blush and greens
Vintage and romantic go hand-in-hand! Add Old World decor and antique furniture to complement big blooms and greenery for a vintage romantic feel. We loved adding flowers in the vintage desk drawers at Hannah & Jon's wedding.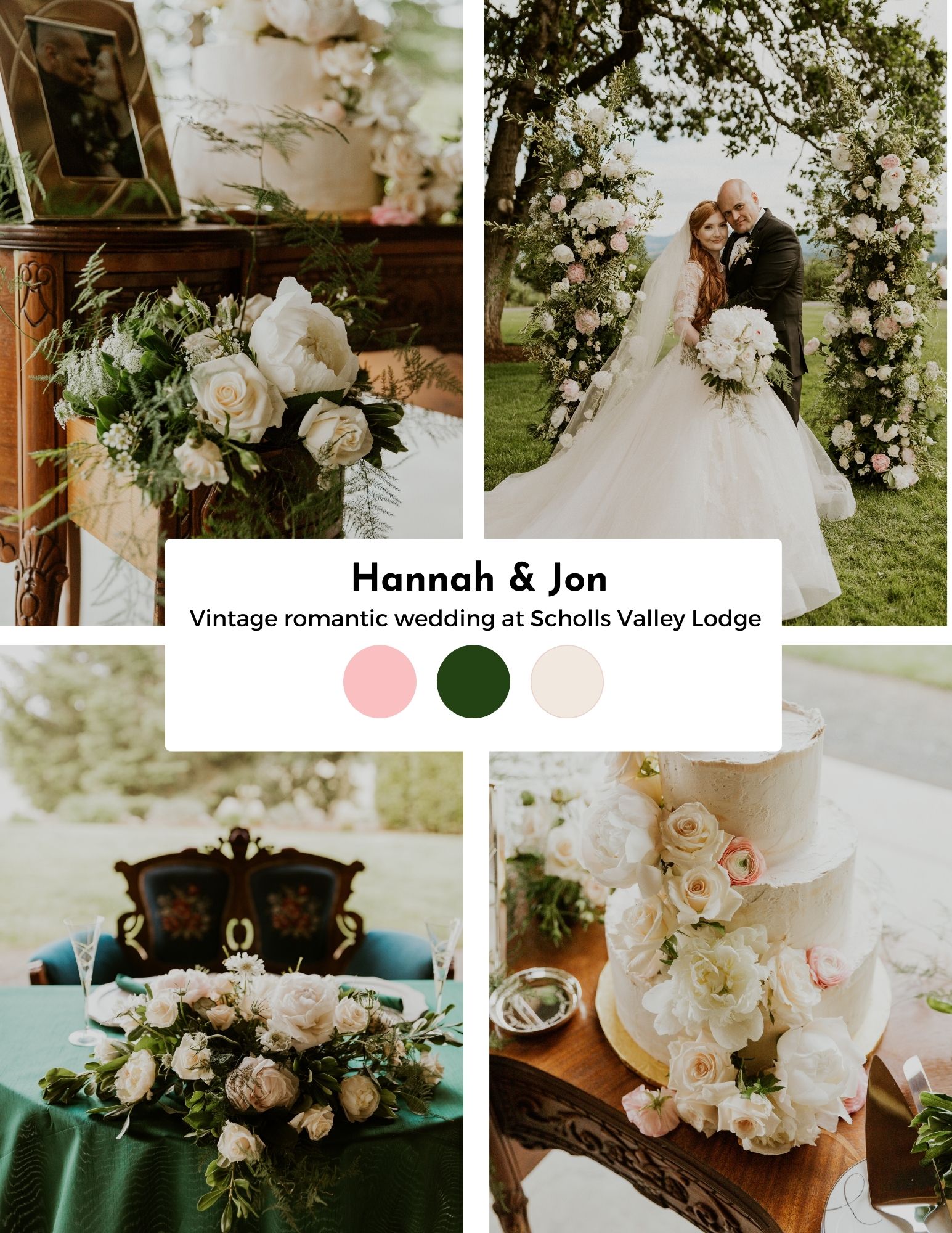 Modern Romantic
light and airy, white blooms and minimal greenery
For a modern romantic style, we use minimal greenery and create more traditional arrangements. For Iola & Cameron's wedding, we used primarily white flowers with a bit of baby's breath to create light and airy arrangements.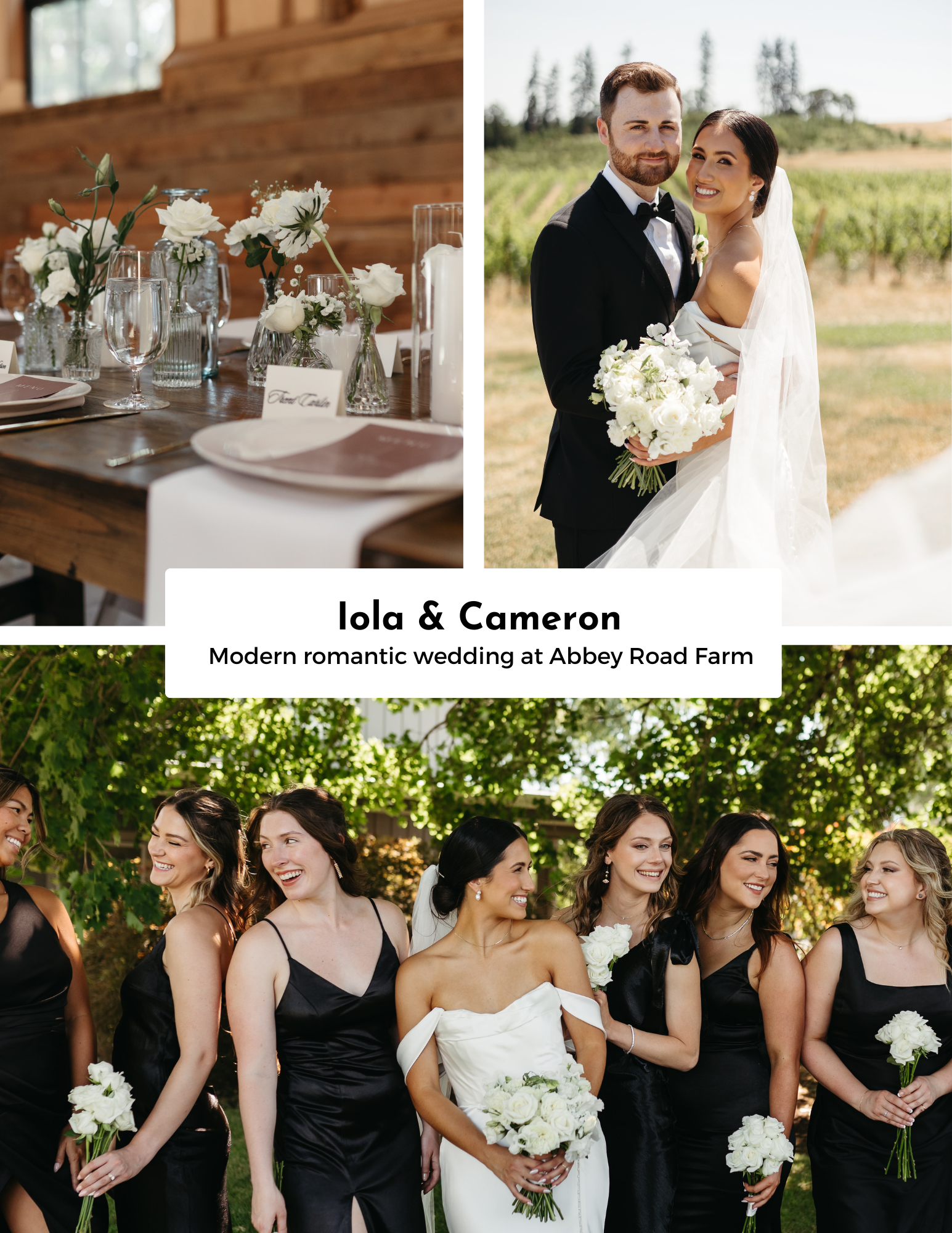 Romantic Boho
organic shapes, lush greenery, deep red, burgundy, and/or blush color palette
Romantic boho weddings tend to feature softer, voluminous blooms and elements. Below are two variations of romantic boho in different color palettes.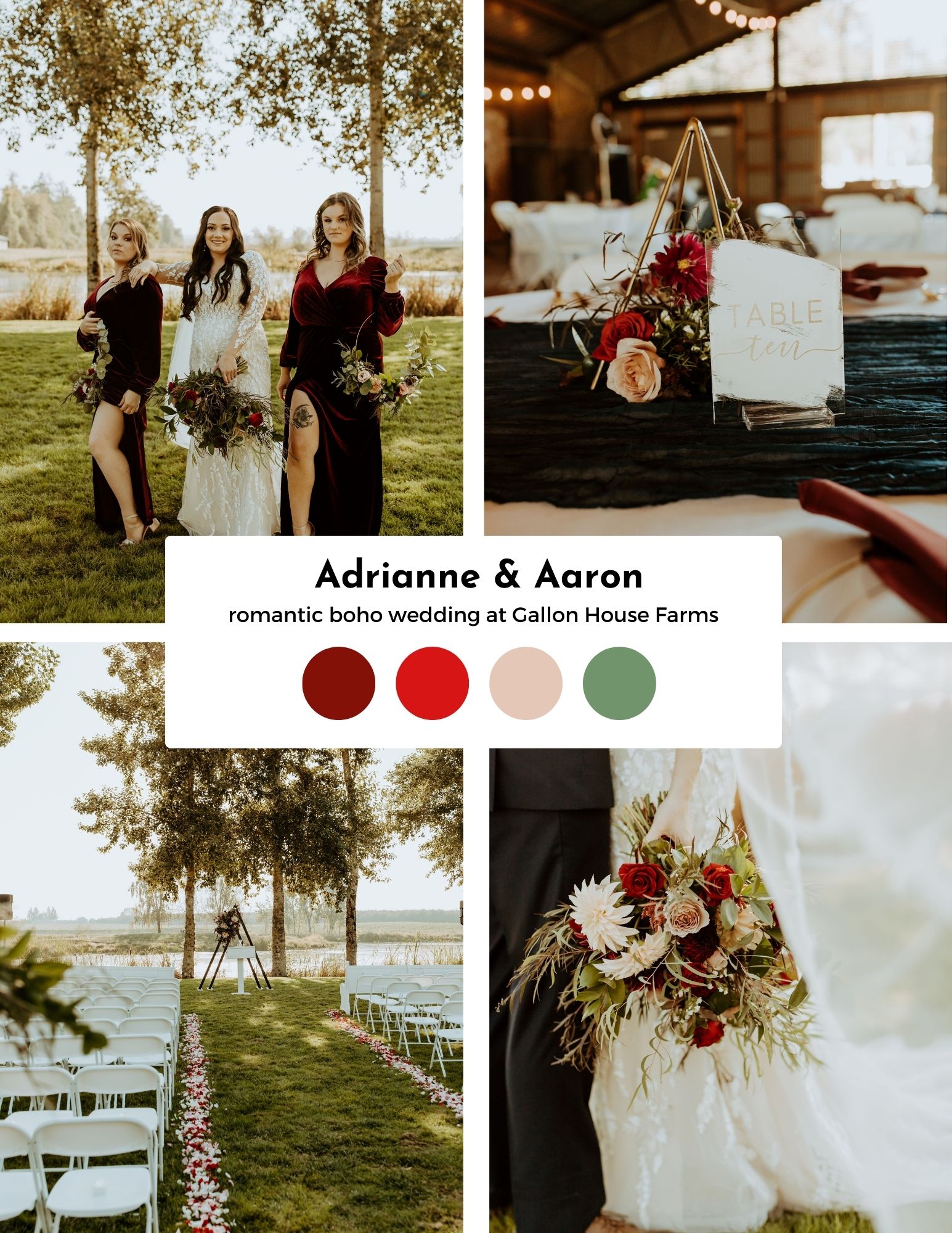 Romantic Glam
soft, voluminous blooms mixed with metallic or crystal elements
Add metallic or crystal elements to your styling to create a more glam look. We used burgundy, cream, and blush flowers at this styled shoot to add softness and to complement the model's dress and crown.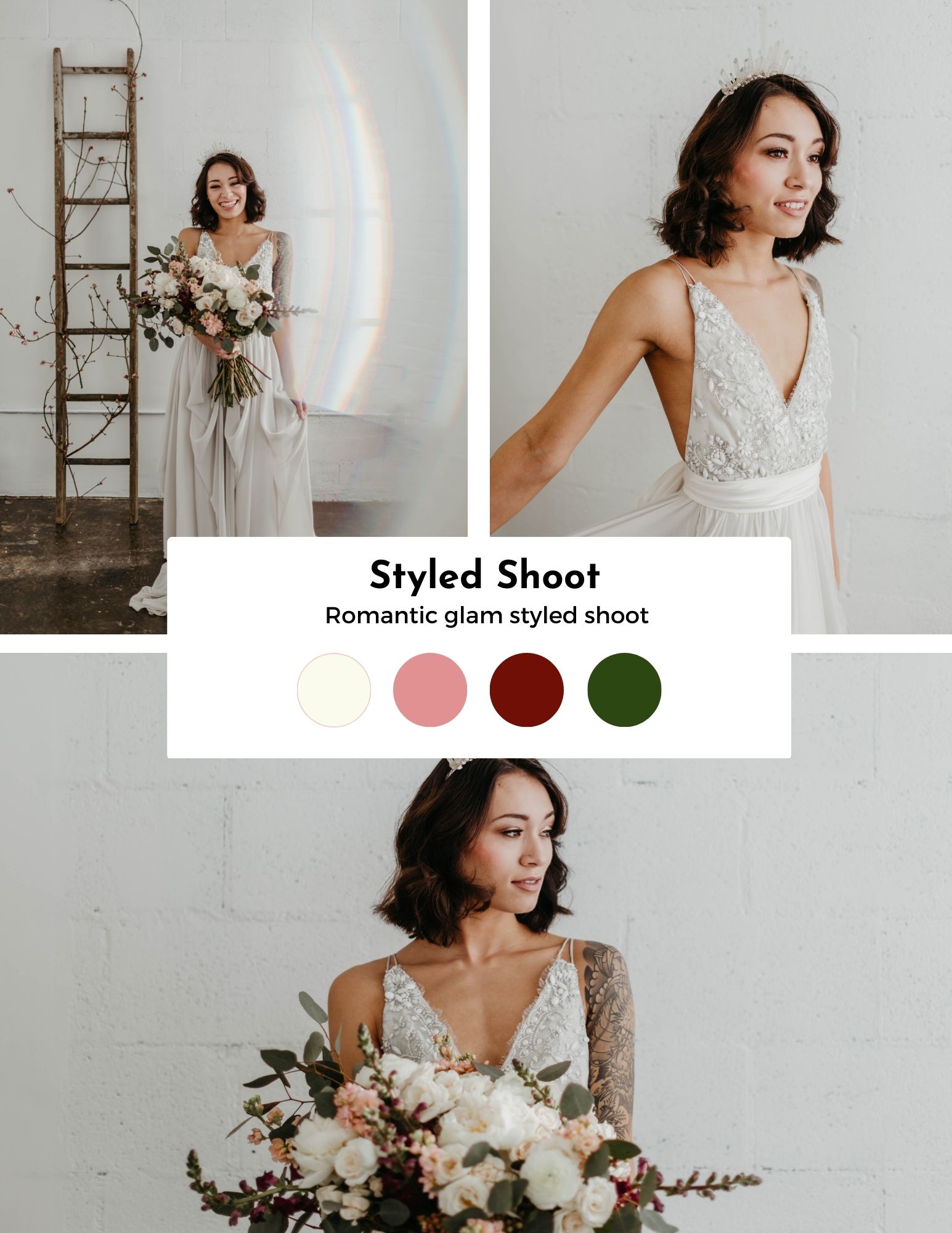 Romantic Garden Party
lush greenery paired with soft blooms. Organic & whimsical shapes
We used big blooms in burgundy, red, and blush to create a romantic garden party theme at Rob & Lacey's wedding. The arrangements were more garden party in shape and texture while the color palette and footed compotes added a romantic element.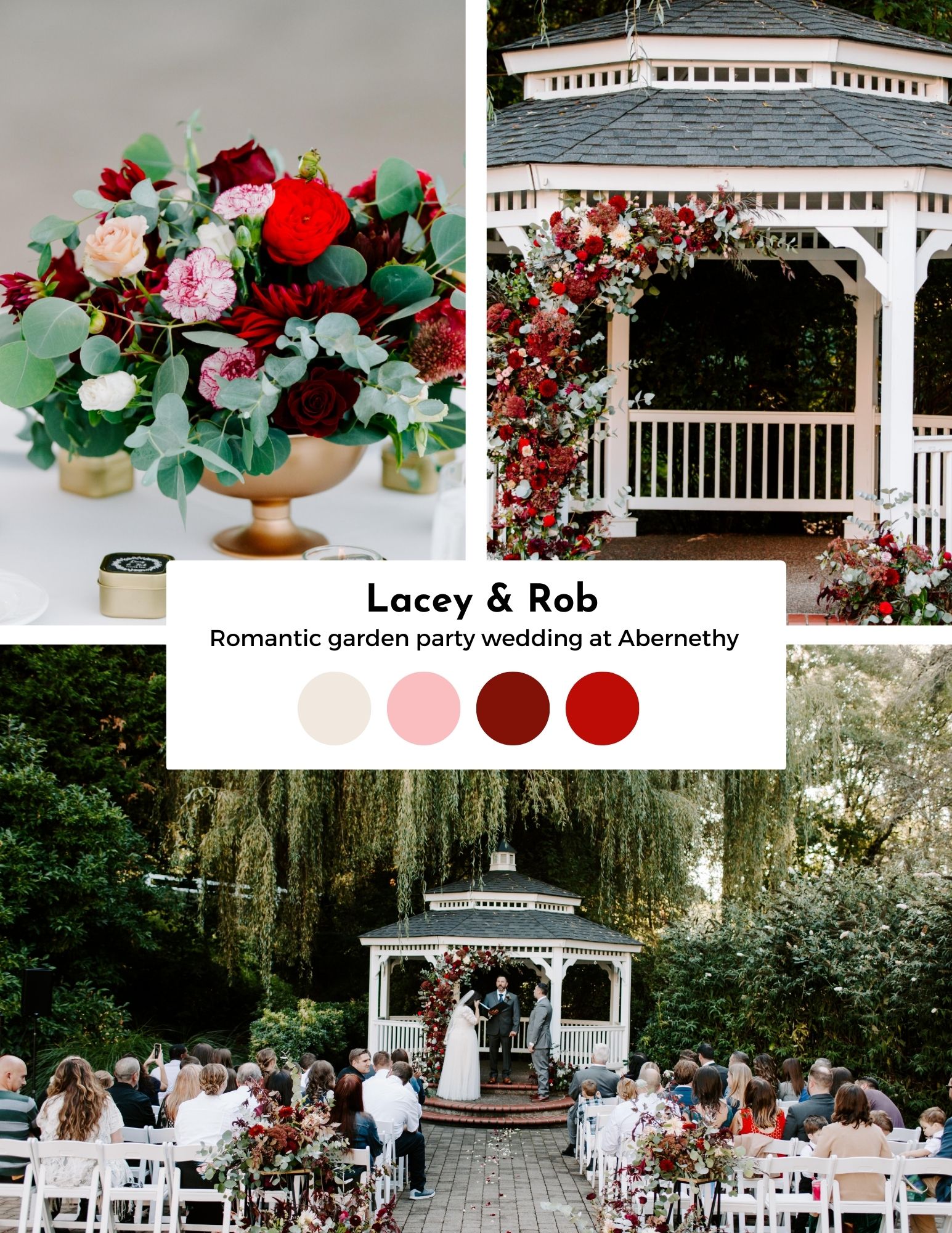 Check out our portfolio for more examples of past weddings and events!