Discovering your style: Woodland / PNW
For Woodland style weddings, we use a lot of inspiration from the forested areas here in the Pacific Northwest. We'll incorporate elements such as fern, evergreen, and other foliage native to the area. We may use wood or glass vessels for centerpieces and other arrangements.
Woodland / PNW
Natural design style, lots of greenery and texture, inspiration of bark, moss, and fern
For Johanna & Phillip's wedding in Astoria we used ferns and hops to give a nod to the PNW!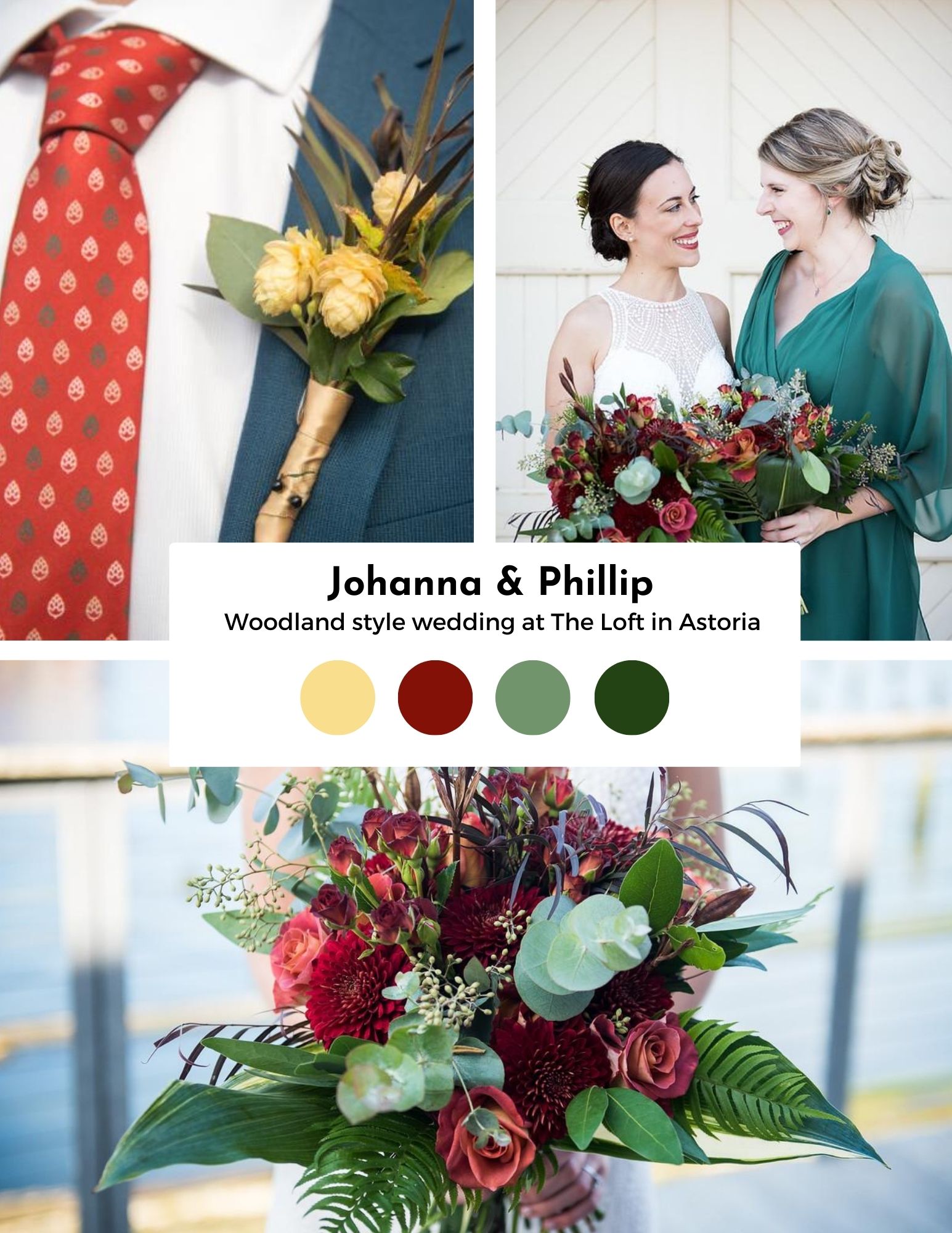 Boho Woodland
Foliage forward designs with dried or airy elements to add texture
Here are two different styles of boho woodland. Teresa and Tyson's style was more foliage forward to bring the outside in at Irving Street Studios. Delaney and Aaron opted for a moody color palette to complement the forested area at Horning's Hideout.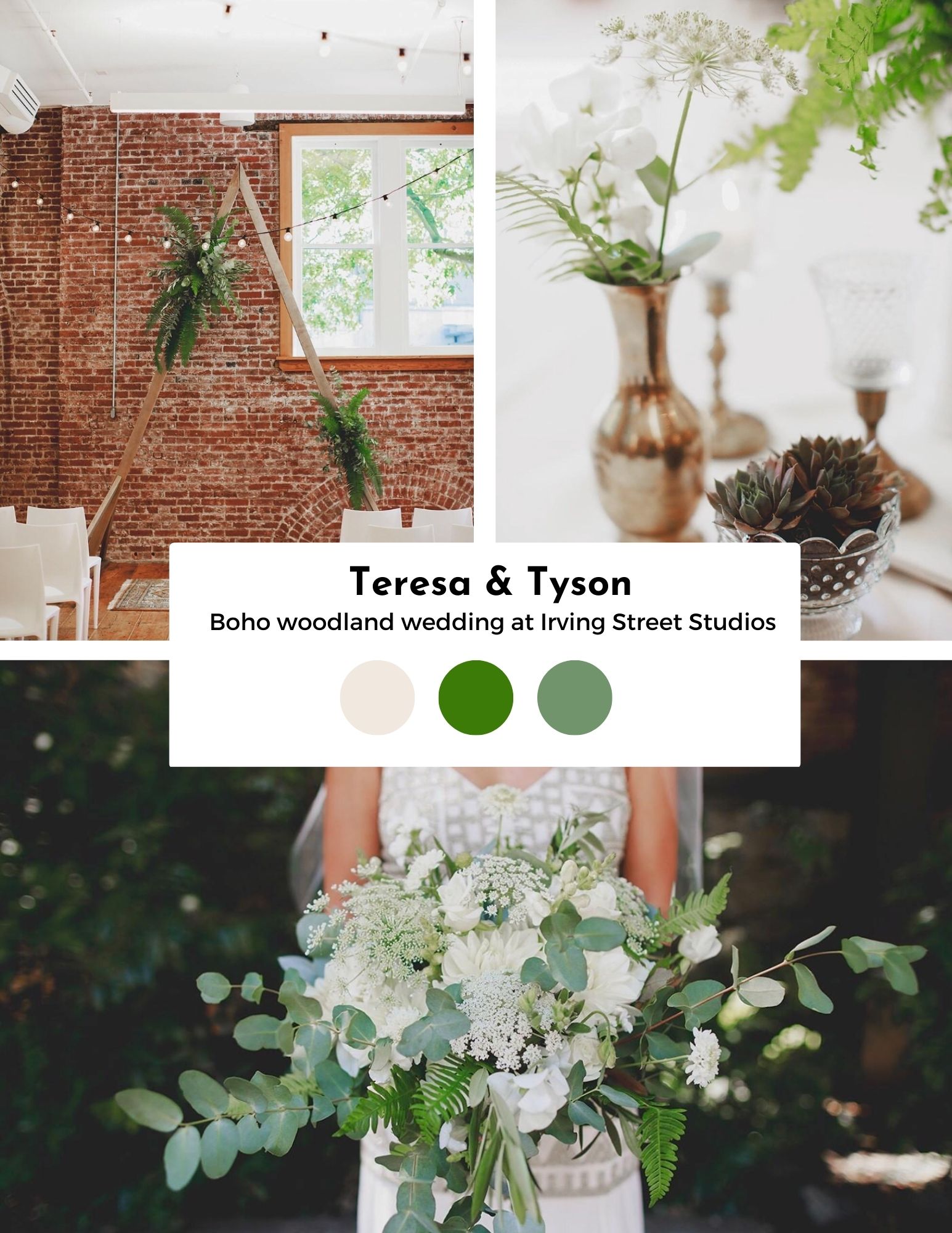 Woodland Garden Party
Natural design featuring lush florals and textures. Incorporates elements of the PNW
Woodland garden party styling uses a balance of florals and foliage to combine the playfulness of garden party styling with the PNW feel of woodland styling.
Check out our portfolio for more examples of past weddings and events!