What to consider when planning an outdoor wedding
Having an outdoor wedding offers so many beautiful backdrops and interesting moments for your wedding.
Having an outdoor wedding also means there is a chance of having to deal with natural elements such as wind, rain, and heat. And just as you need to consider yourself and your guests, it's also good to think about how your flowers will hold up in all situations. We've outlined some common elements and how best to prepare for them below.
Wind
If you're getting married in the Gorge or Central Oregon, be prepared for some wind! If you are renting an arbor from a third-party or creating your own, be sure that it will be able to withstand wind and hold the weight of flowers.
For centerpieces, we recommend anything that will be low to the table such as low-rounds, medium arrangements, and clusters. Elevated stands and bud vases are likely to tip over in the wind.
Instead of bud vases for your cocktail tables – opt for clusters. We can design small clusters of flowers that are lower to the table and less likely to fall over.
Considering candles? Flameless is the best way to go! However, if you're wanting a real flame candle, be sure to rent cylinders or chimneys to protect them against the breeze.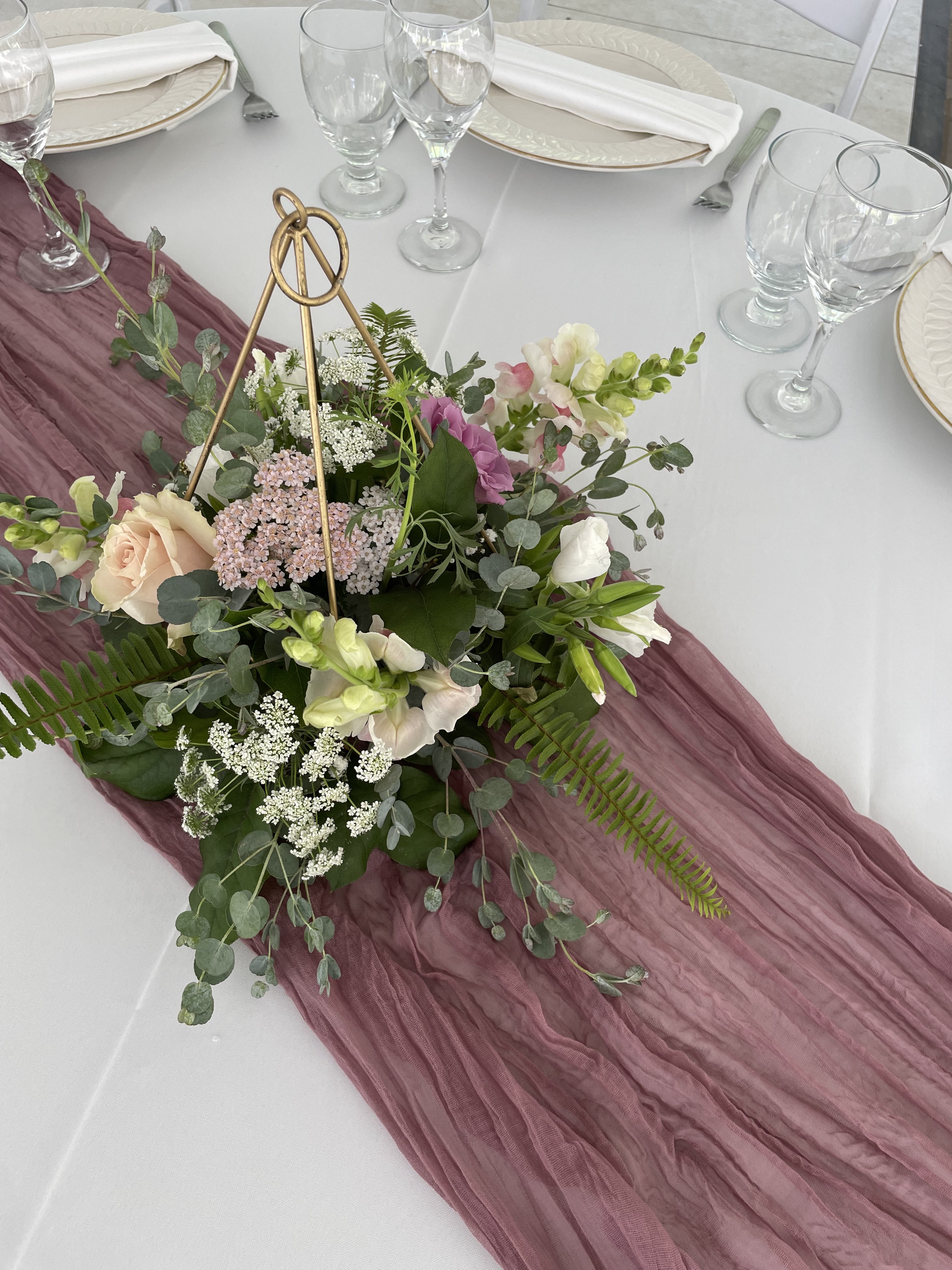 Rain
Let's face it, getting married in Oregon means there's always a chance of rain – even in the middle of summer. We highly recommend having a rain plan just in case. Many venues have an indoor option that is nice to have as a backup plan. If not, we encourage you to look into renting a tent.
Having some cute umbrellas on hand if there's rain in the forecast is a good idea, too!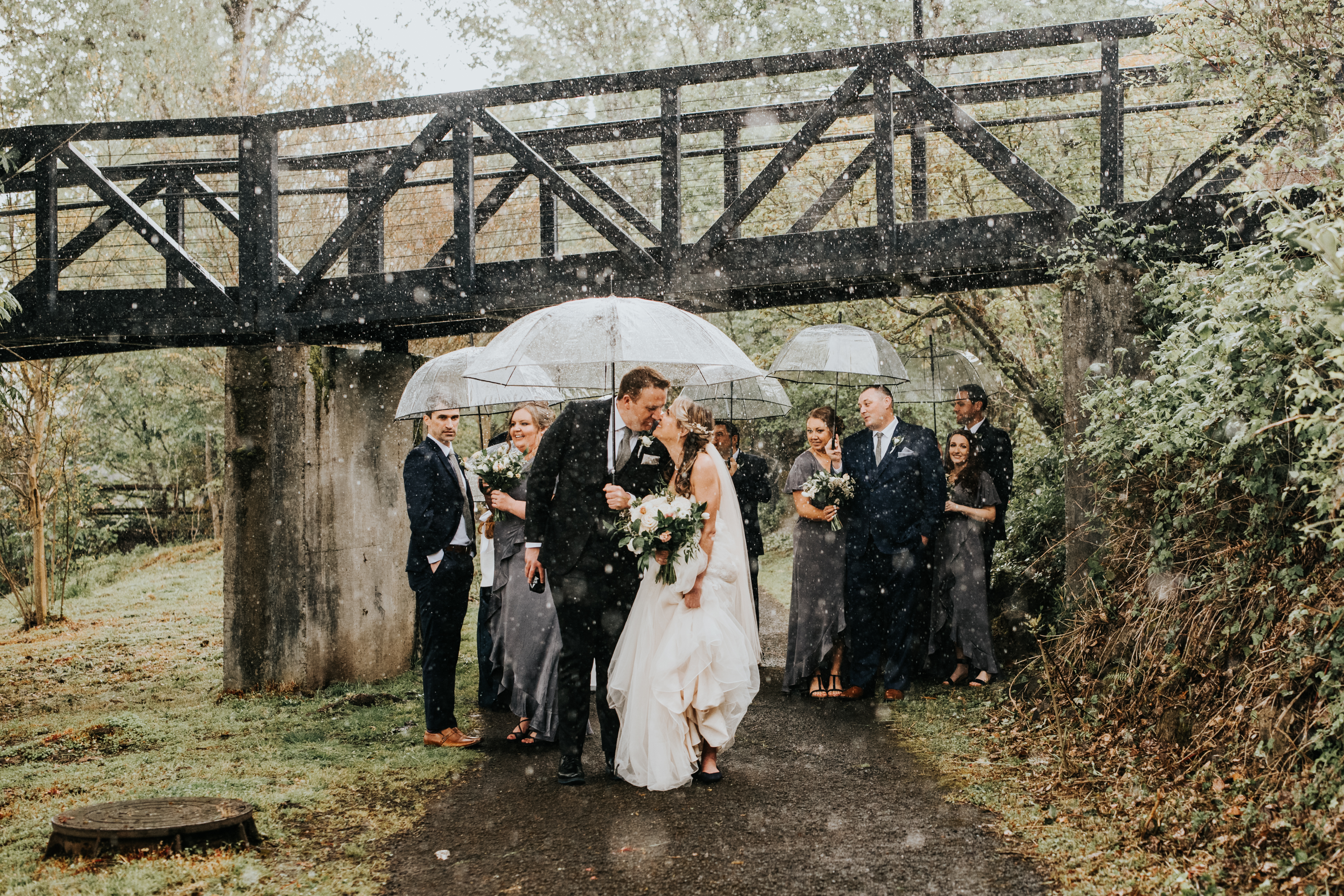 Heat
The summer months mean the days are longer and the sun is stronger. When deciding your ceremony location, it's important to think about where the sun will be at that time. Will it be right above or behind you and all of your guests? Is there shade available for the ceremony site? Will your dining area be shaded by the time guests are seated?
This is great info for us to know for your flowers as well. Even the hardiest of flowers will look sad if they are sitting in direct sunlight for hours.
A few options if you can't avoid direct sunlight:
Plan for us to arrive closer to your ceremony time so any arbor arrangements or centerpieces aren't sitting in the sun for too long.
Appoint someone to set out arrangements closer to your start time. Unfortunately, this does not apply to arbor installs. However, large arrangements, centerpieces, etc can be stored in a shady, cool location and set out later if you have planned for it.
Talk with your planner and venue coordinator about what areas get the best shade throughout the day and try to plan your layout around that. It may be impossible to avoid any direct sun but even a few hours of shade is better than none.
Consider renting tents to provide shade – especially for areas that will receive no shade at all throughout the day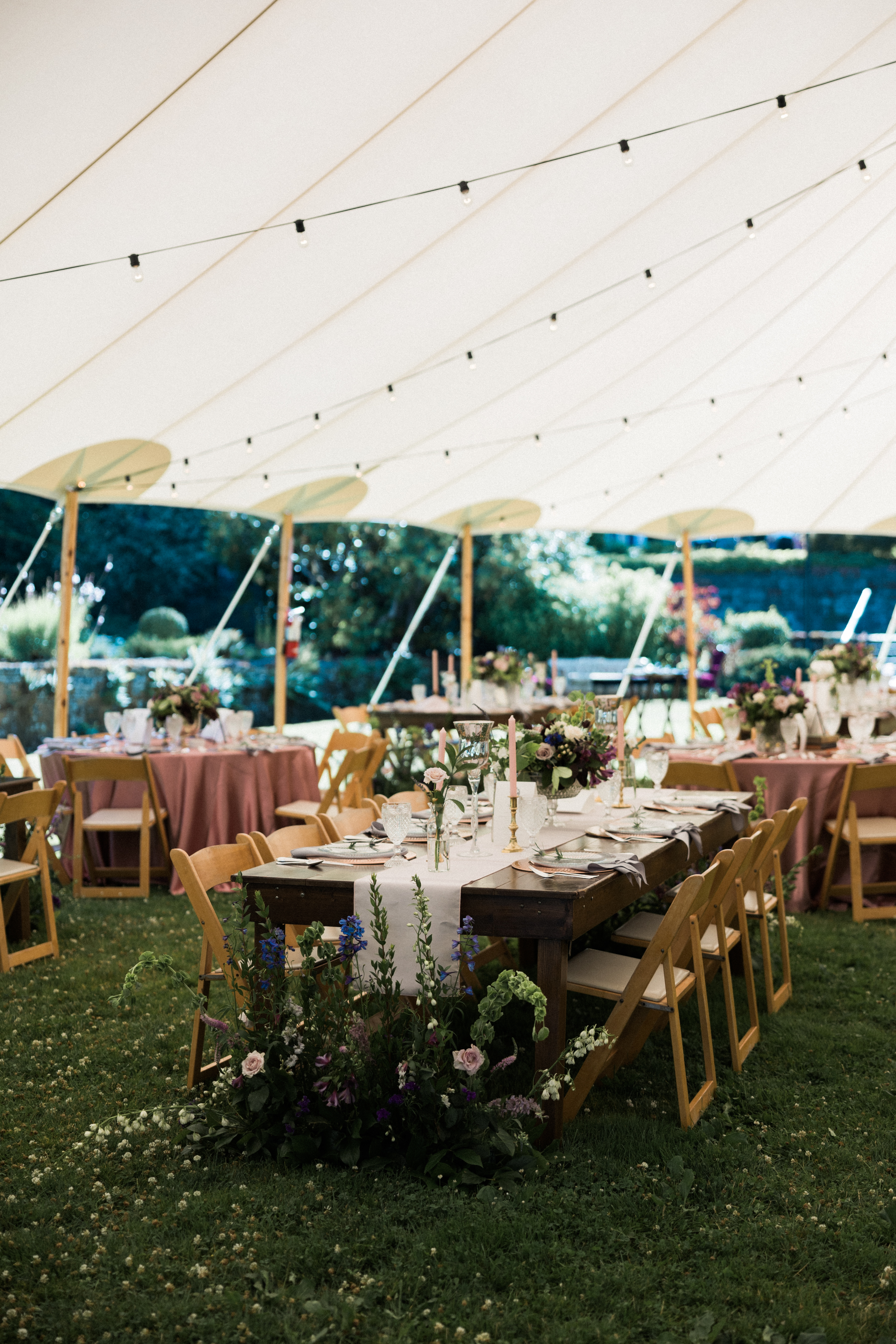 We love adding floral to complement outdoor settings and have enjoyed working at many different venues in the area. We are happy to offer suggestions in our consultation!