We were so excited when we heard Katie and Royeric's "Mexico Meets the PNW" vision for their special day. They asked for bright, colorful flowers to complement their decor. The ceremony backdrop featured a multicolored serape surrounded by large upgrowing arrangements featuring dahlias, sunflowers, snapdragons, roses, and tall grasses. For Katie's hair flowers, we used dahlias, pink & yellow roses, and matricaria to bring her sunbeam crown to life. 
Vendor Team 
Venue: Bridal Veil Lakes 
Coordinator: Amore Coordination 
Photographer: Stark Photography 
Videography: Taylor and Madye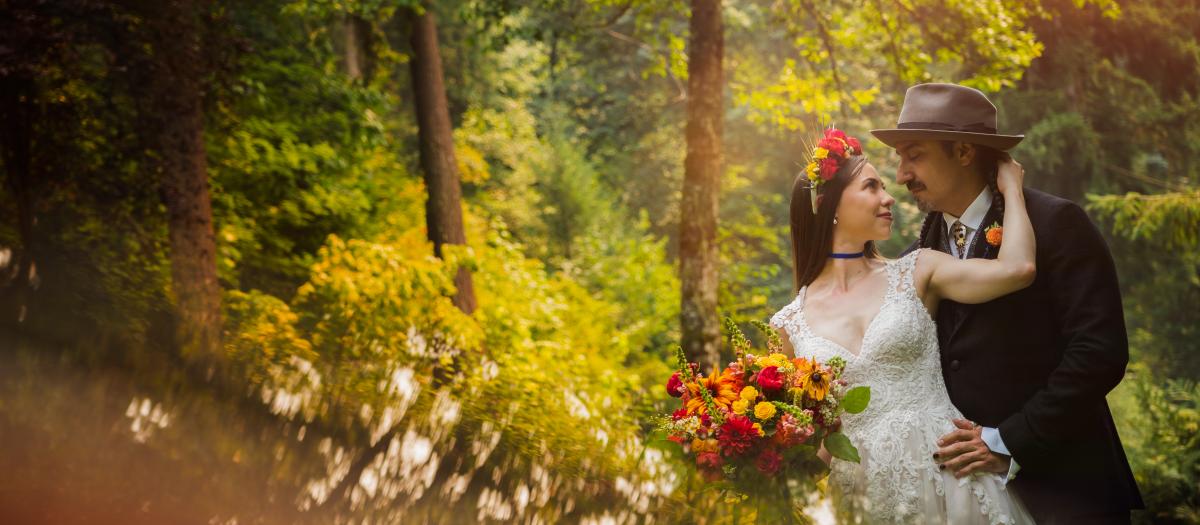 Styles
Glam
Lush design paired with metallic or crystal accents.
SELECT
PNW / Woodland
Natural design style, lots of greenery and texture, inspiration of bark, moss, and fern
SELECT