A perfectly styled wedding in Eco Trust's newest chic venue. Teresa balanced bold, monochromatic orange and gold dresses and a spectacular brick wall backdrop with foliage-forward floral design featured subtle white blooms like dahlia, ammi, scabiosa, rose, and sweet pea. 
Vendor Team: 
Venue: Irving Street Studio
Photo: Amanda Vanvels Photography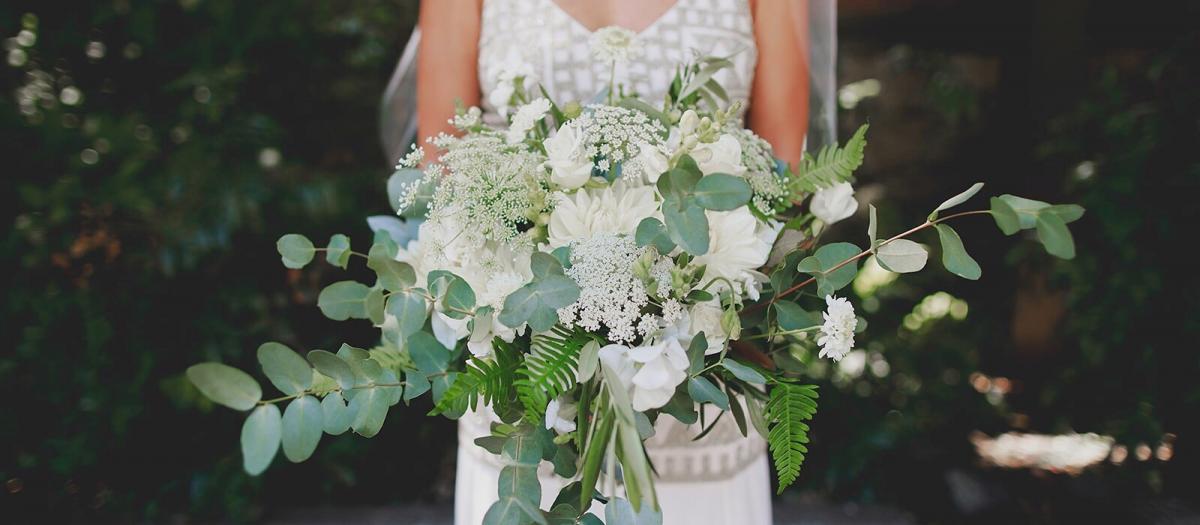 Styles
Boho
Freeform, lots of interesting shape and texture
SELECT
PNW/ Woodland
Natural design style, lots of greenery and texture, inspiration of bark, moss, and fern
SELECT
Vintage
Elegant and feminine, taking inspiration from elements like antique tea cups, Old World design, floral print napkins, pearl and lace details.
SELECT