Ceremony Flowers
When thinking about flowers for your wedding, it's important to consider which areas you want to have the most impact. Your ceremony location is definitely one of those areas. Ceremony flowers should help create a special, unique backdrop for your vows. Here are a few ceremony options to consider as well as some tips for repurposing some arrangements.
Arbors
Arbors are structures that serve as a backdrop or frame for your ceremony. They often come in various shapes such as triangles, hexagons, hoops, or arches and are typically made of wood or metal.
We don't usually recommend moving florals that are affixed to your arbor. If you're hoping to repurpose ceremony flowers to your reception area then we recommend opting for freestanding arrangements or adding aisle arrangements that can be easily moved.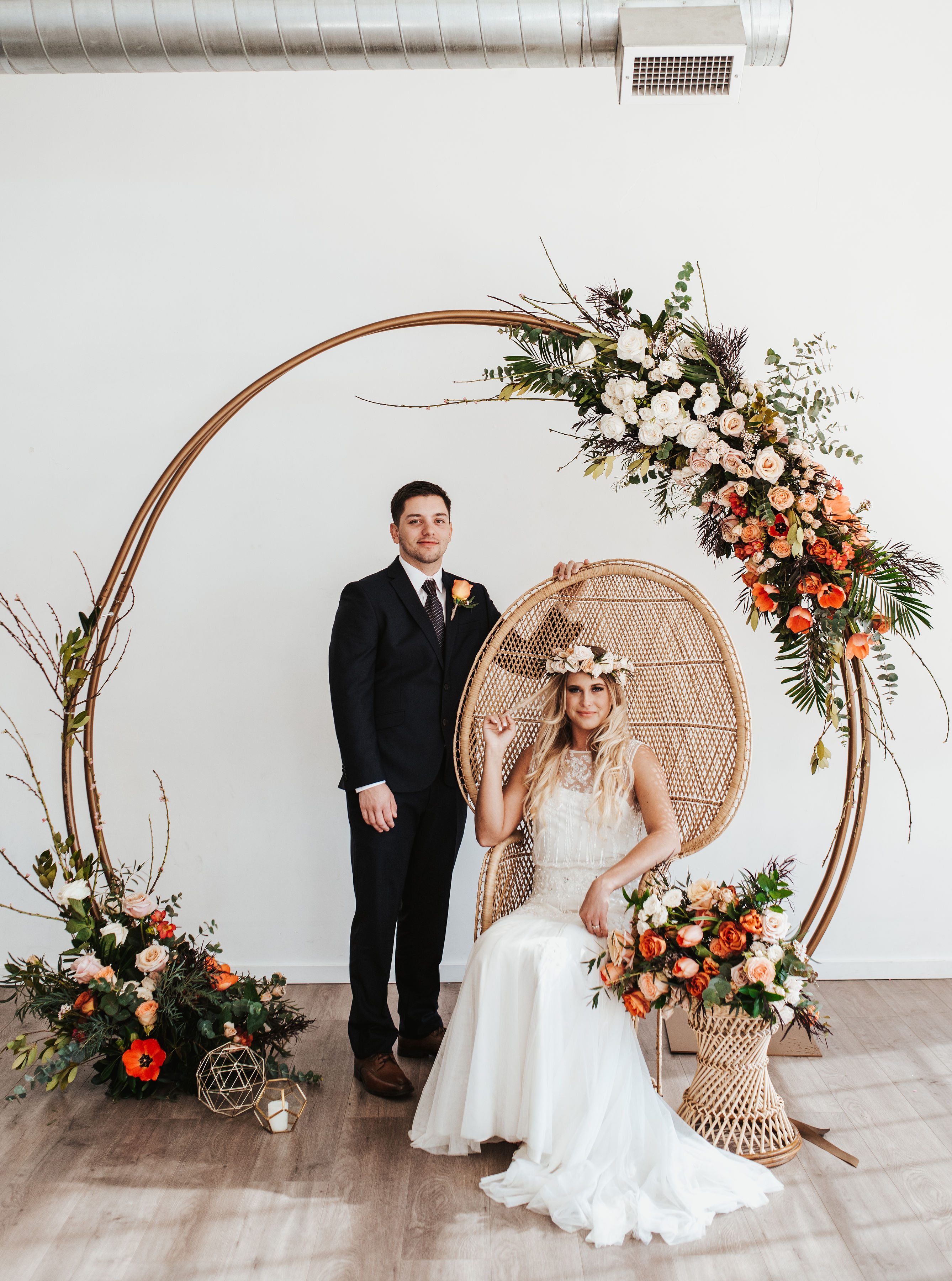 Hanging Installations
Hanging installations such as flower clouds or hanging greenery are another great way to draw attention to your ceremony site.

Planning on flipping your ceremony site into your reception area? We suggest positioning the dance floor or sweetheart table under the hanging installation.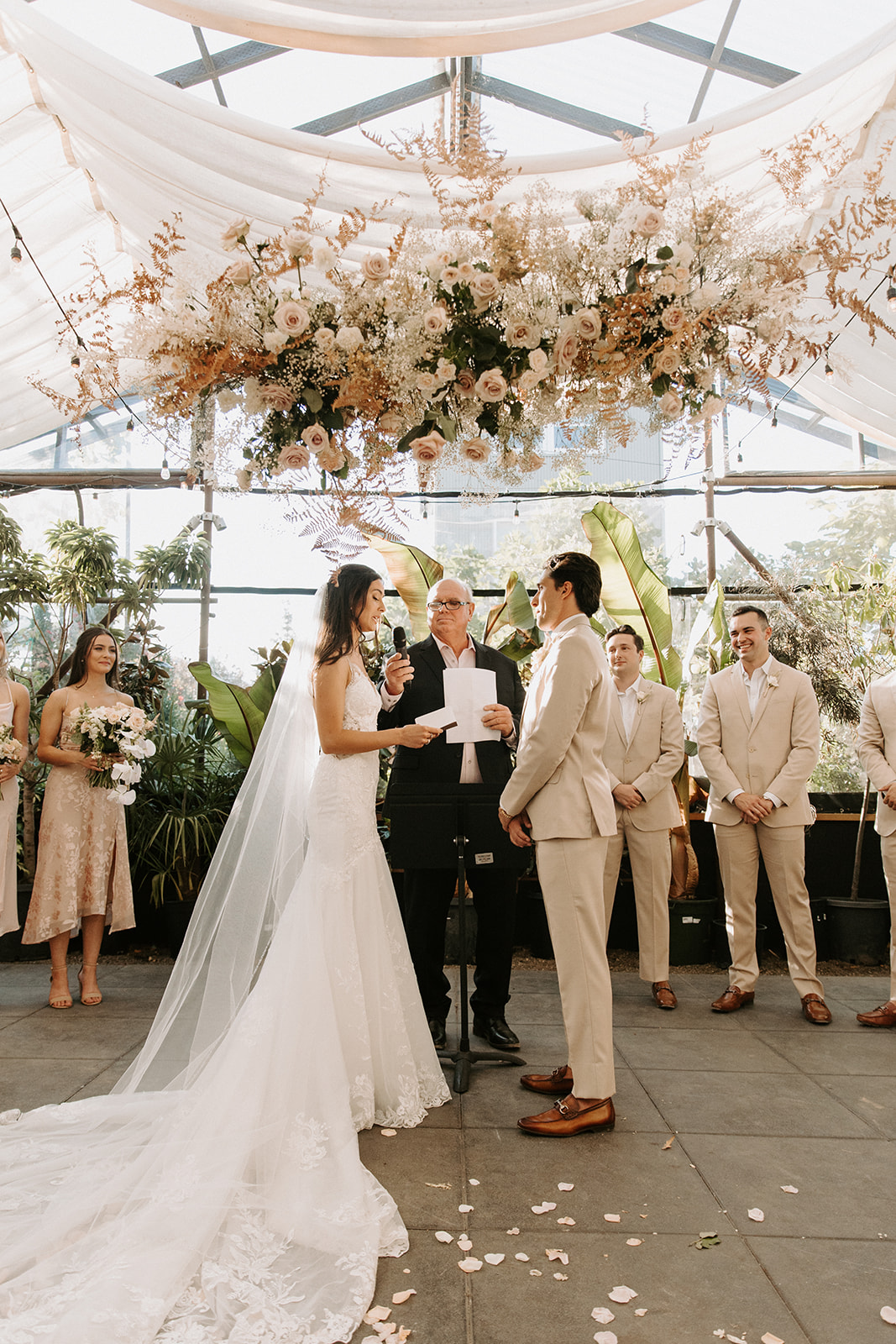 Freestanding Frames
Freestanding frames and stands are a great alternative to an arbor and nicely frame your ceremony site. We can use multiple stands or frames at varying heights to create contrast and depth.
Plus, arrangements on stands can be repurposed as elevated arrangements on tables or near the bar, guestbook table, or other areas you want to highlight at your reception.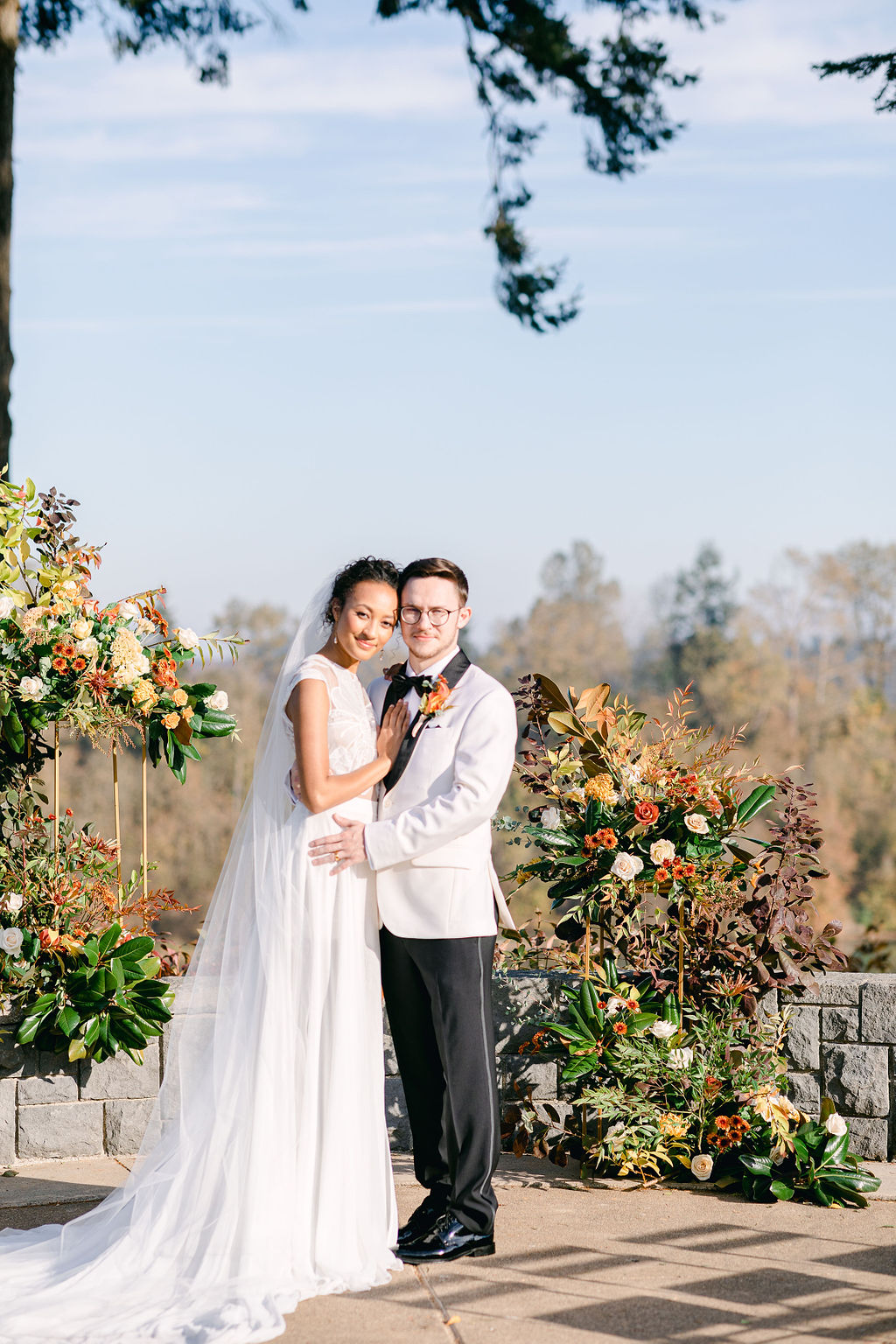 Large Arrangements
Large arrangements are very versatile and one of the best options if you're looking to repurpose ceremony flowers at your reception. We offer large, round arrangements to sit atop fixtures such as wine barrels. We also offer wide and up-growing arrangements that make a great ceremony backdrop and/or aisle entrance. They can also be placed at the bottom of an arbor.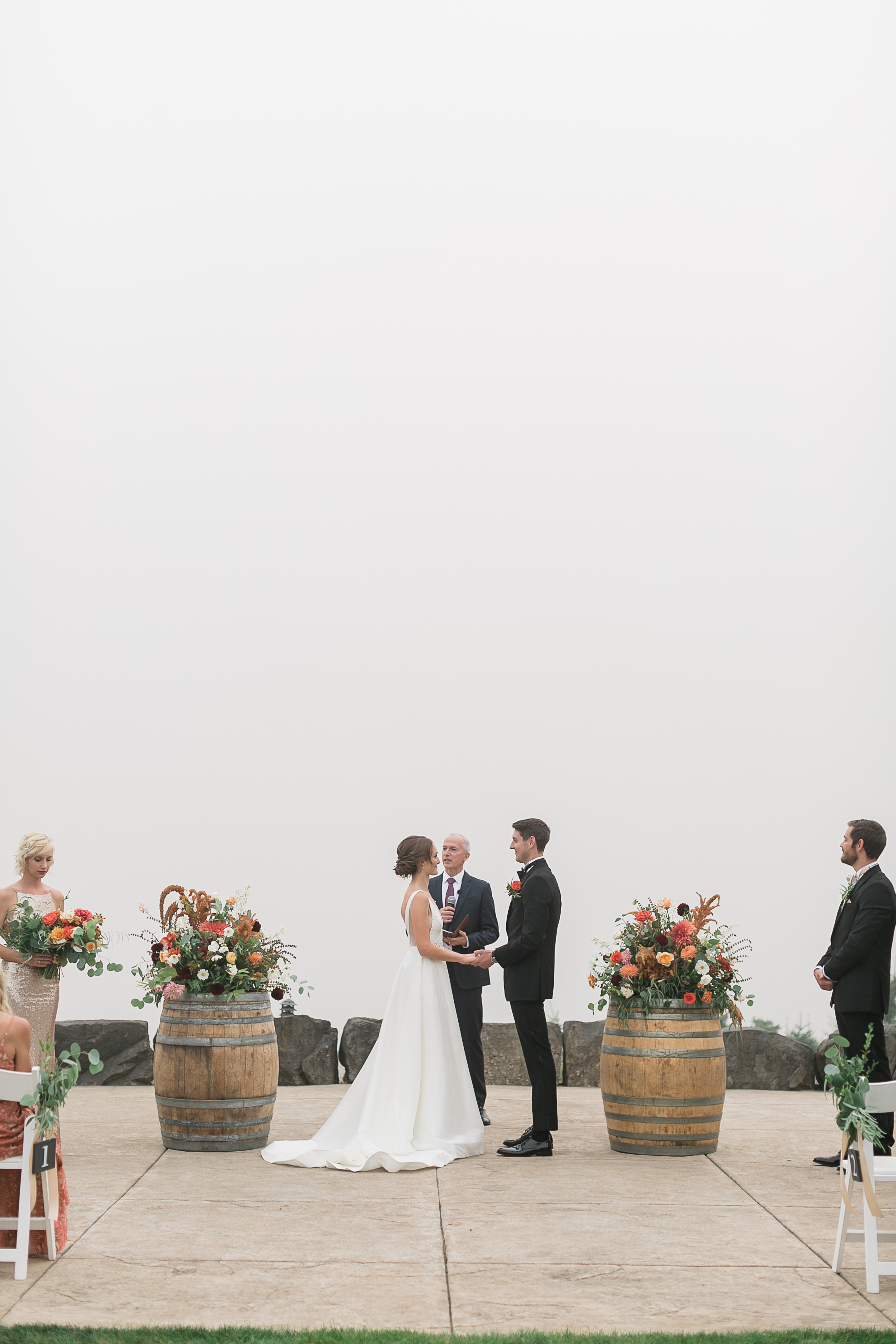 And More...
We'd love to discuss other ceremony floral ideas with you! Request a consult and we'll help bring your vision to life.