Rental Inventory
Looking for a few items to complete your table design or ceremony site? We offer a small selection of rental items to help elevate your special day.
Candles
Add candles to your ceremony site and/or dining tables for a beautiful evening glow. Below are a few of the options we offer.
Pillar candles: we have flameless pillar style candles in various sizes that sit in glass cylinders. They are battery operated and coated in wax, giving them the look and feel of real candles. We generally rent these out in trios.
Floating candles: we also offer floating candles that can be placed in glass cylinders or stemmed glass holders.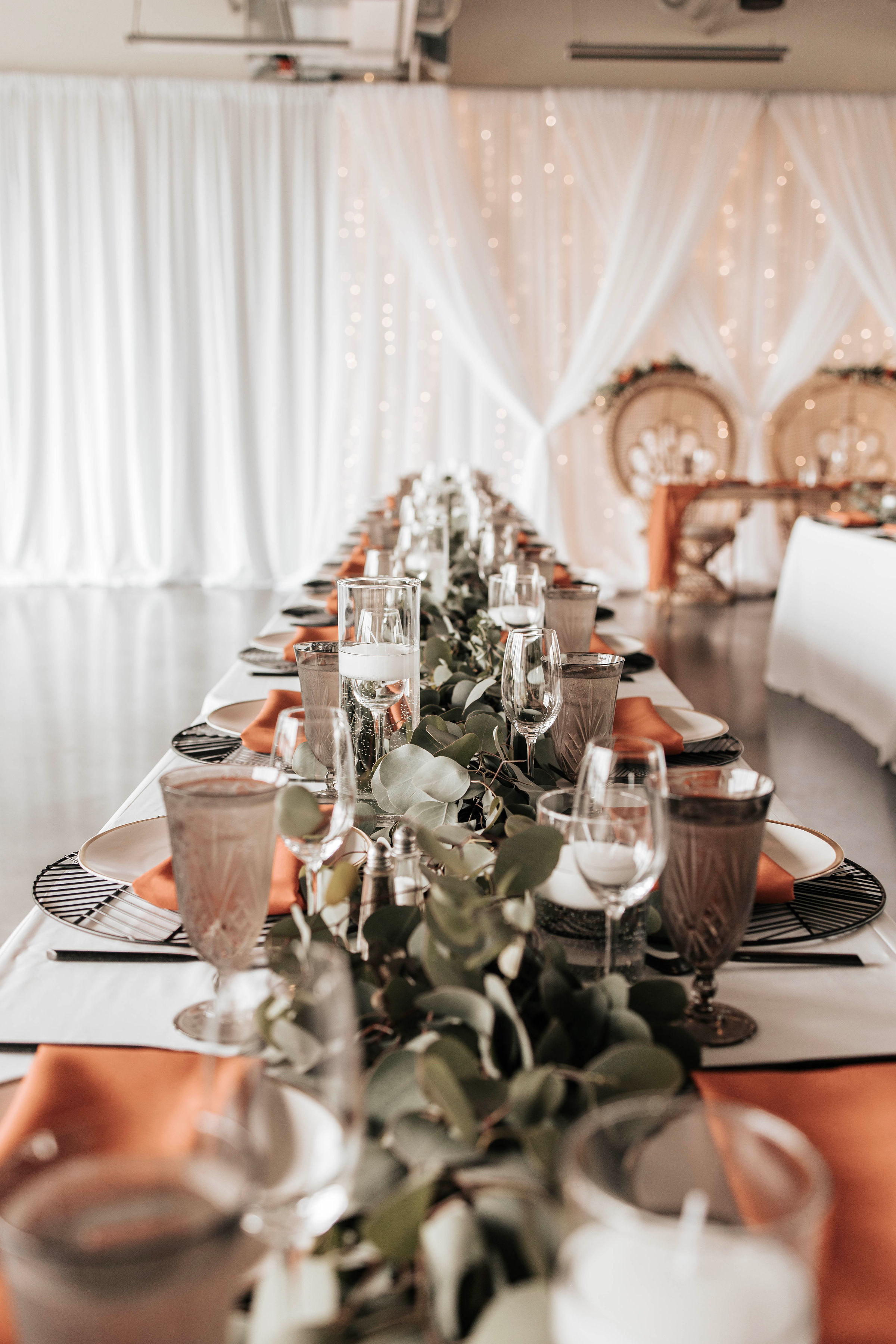 ---
Drape
Adding drape to your arbor is an easy way to add something extra. We have drape in ivory, blush, and a few other colors. Drape is also a great addition to your chairs for your sweetheart table.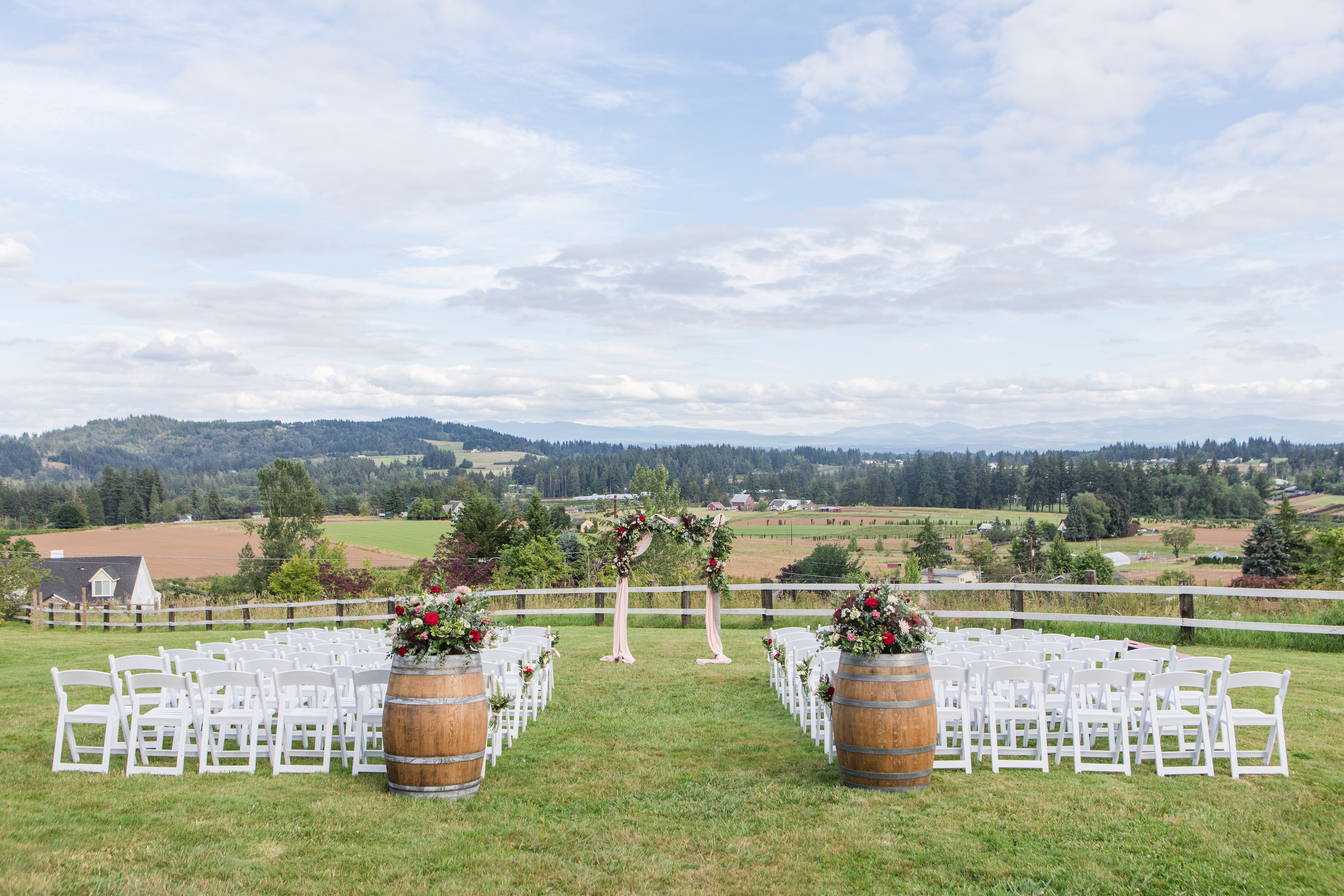 ---
Arbors
Need an arbor structure for your ceremony? Rent one of ours! For arbor decor inspiration, check out our ceremony install post.
Hoop Arbor: Our gold hoop arbor is about 7.5 feet tall and is a great structure for adding florals for your ceremony backdrop. End of night tear down is required when renting this item.

Triangle Arbor: Our triangle arbor is around 7 feet tall and looks great with florals attached and/or sitting at the base of the structure. We also require end of night clean up when renting this item.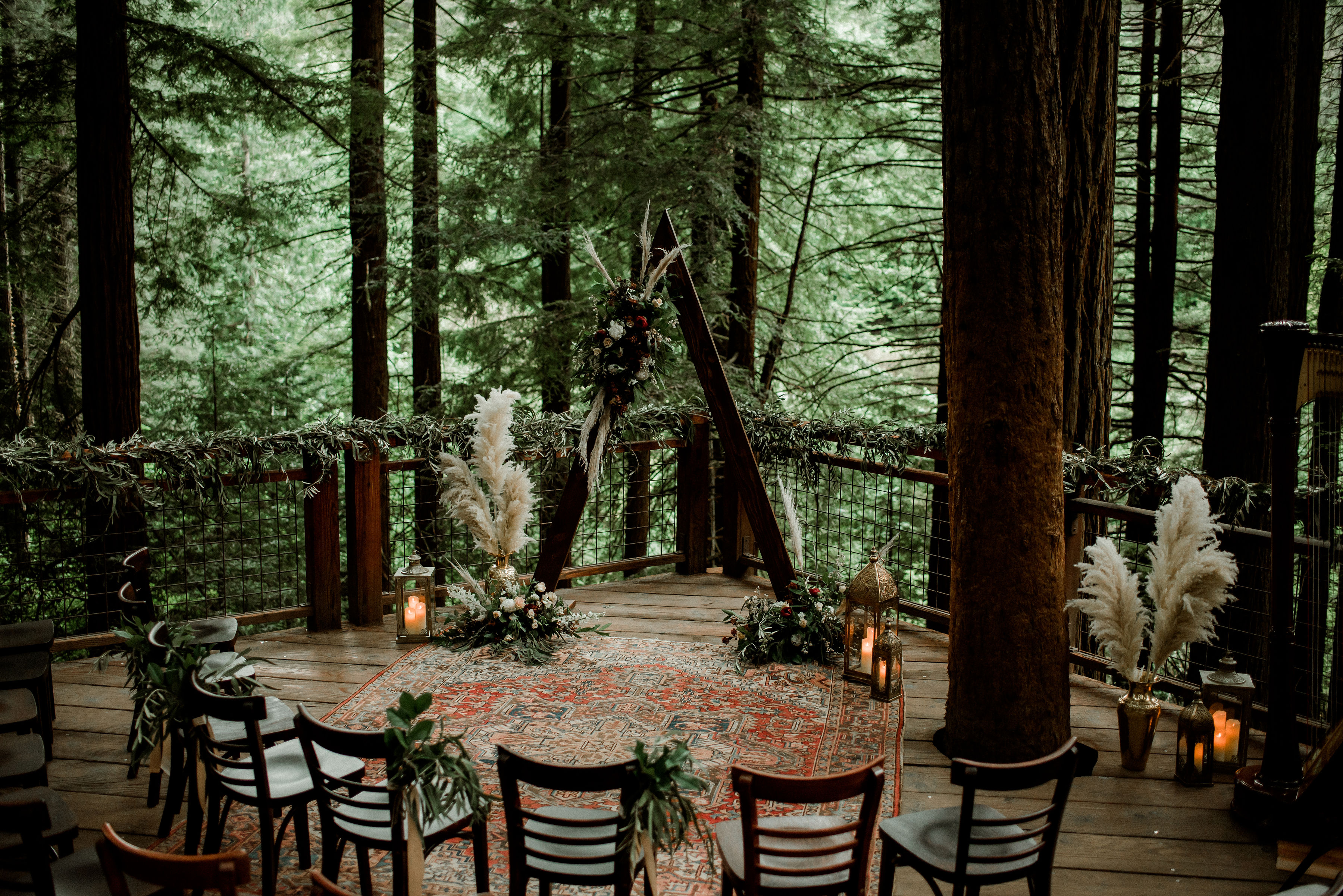 Arch: We have a simple, off-white arch that is about 7 feet tall. You may opt to have partial or full floral coverage.
Pipe Frame: Our pipe frame is great for chuppahs and for hanging flower strings or garland. You can opt to have us tear it down at the end of the evening or return it to us the following week.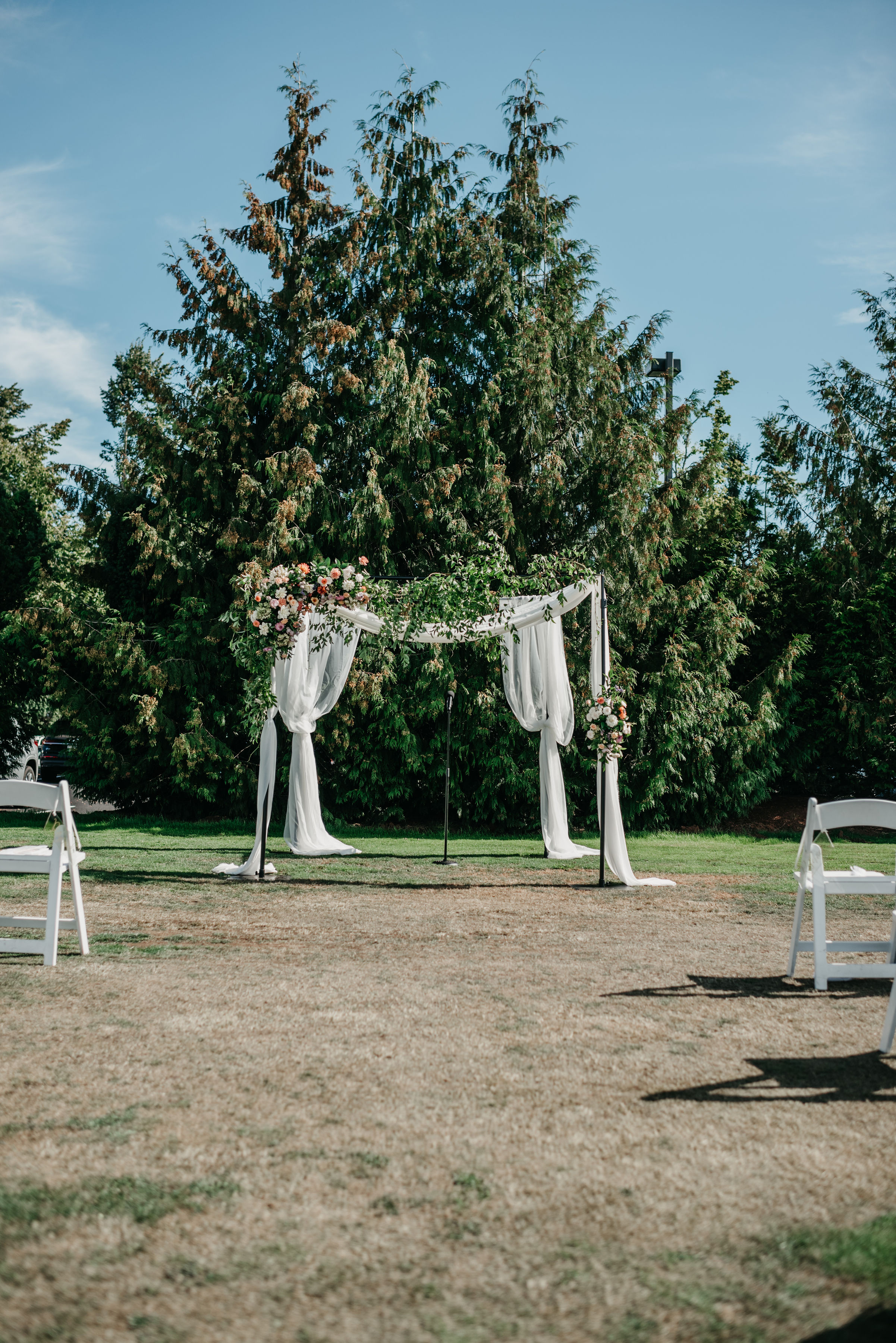 Freestanding Frames & Elevated Stands: We have two different options for freestanding frames. One option is to rent our pipe frame that we can cover in foliage and flowers. Another is our elevated stands which can be moved to table tops for your reception.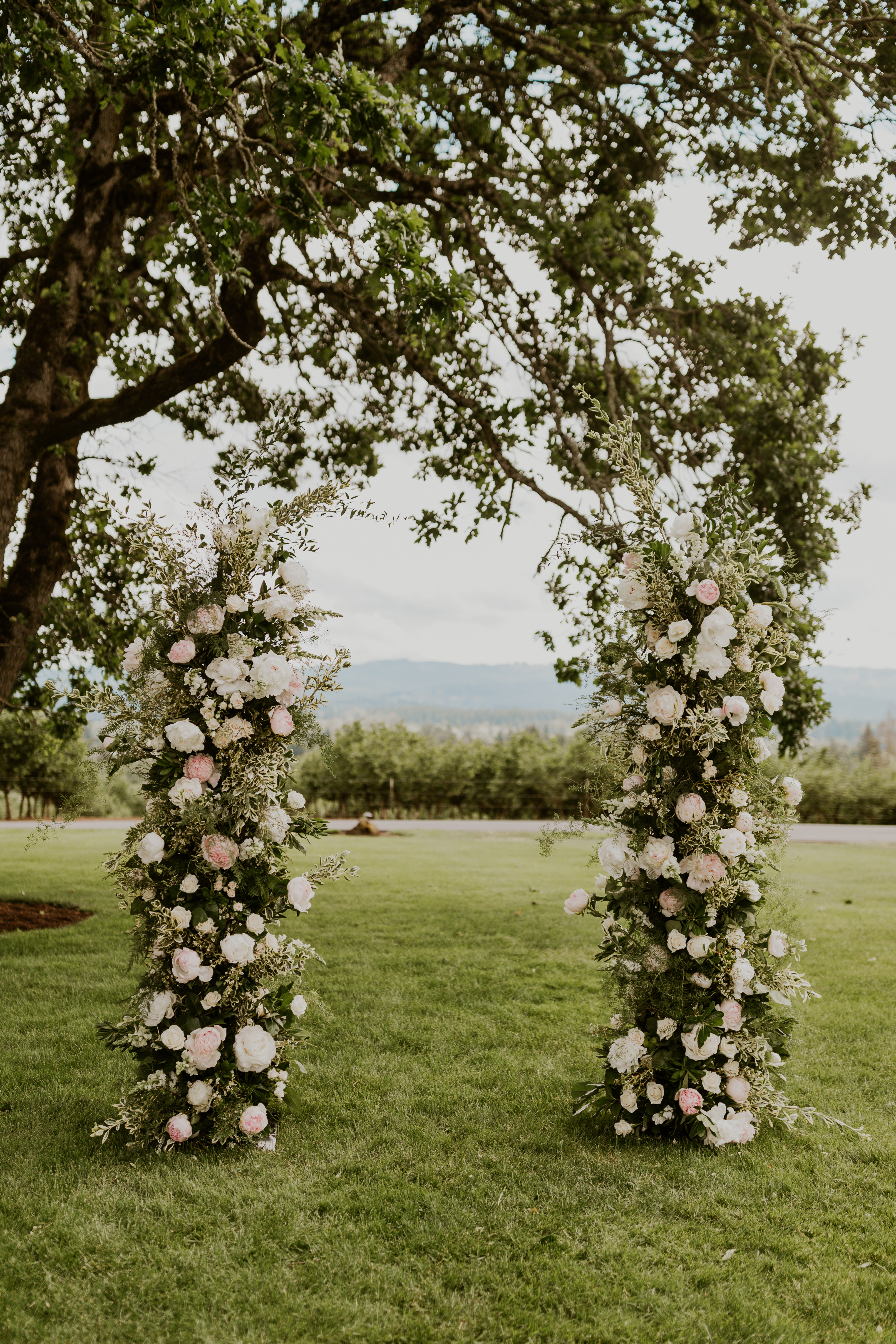 Metal Arbor: Below are different configurations for our metal arbor.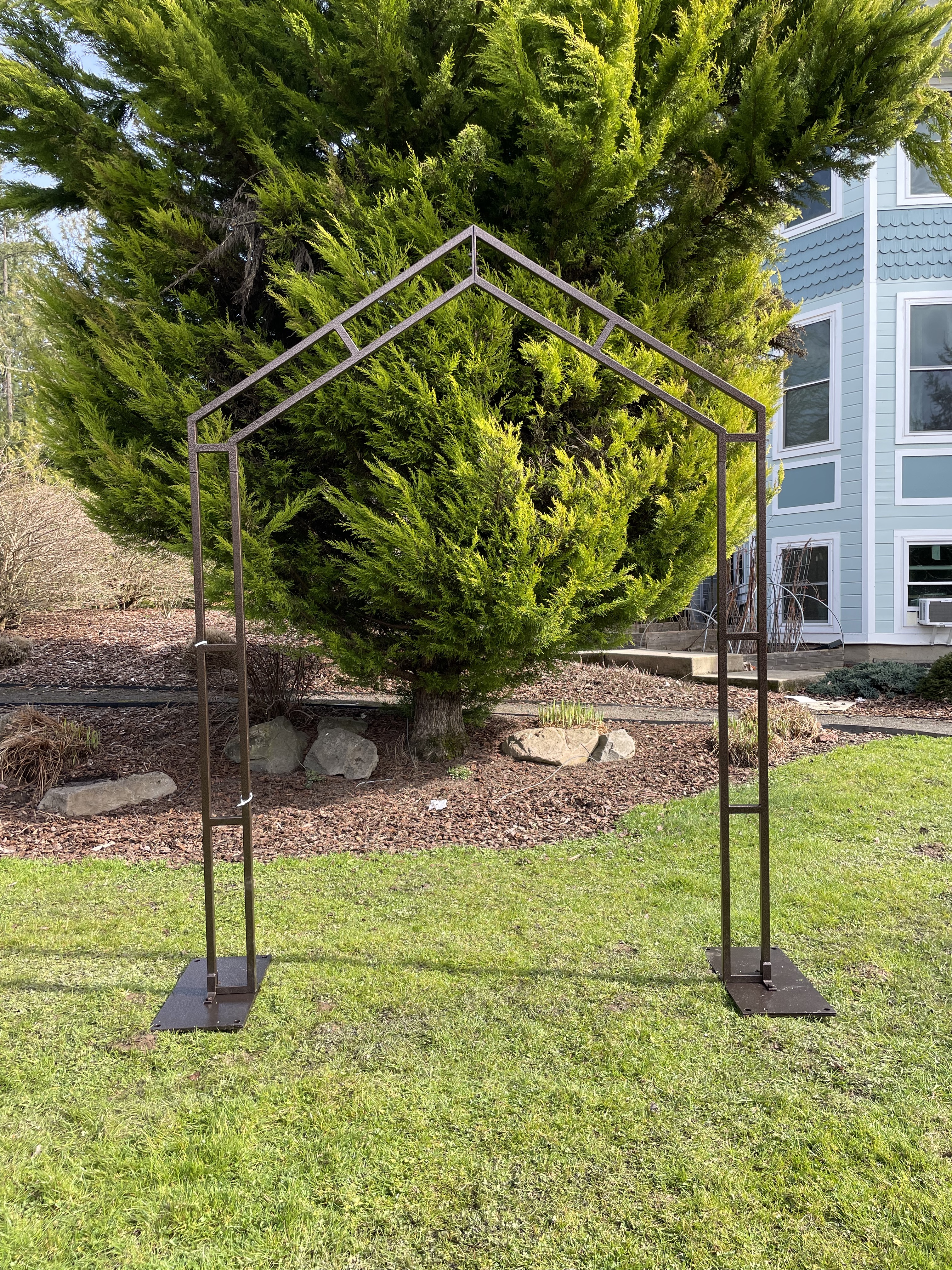 ---
Other Decor
We have a selection of other vessel and decor items such as lanterns, art deco style vases, and more! Below are a few of our vessel rental options as well.
Five-Piece Mod Bauble: perfect for modern style weddings. These ceramic vases come in sets of 5, ranging from bud vase size to 6" vase size.
Footed compote options: Upgrade your footed compotes to metal (gold or silver) or white ceramic.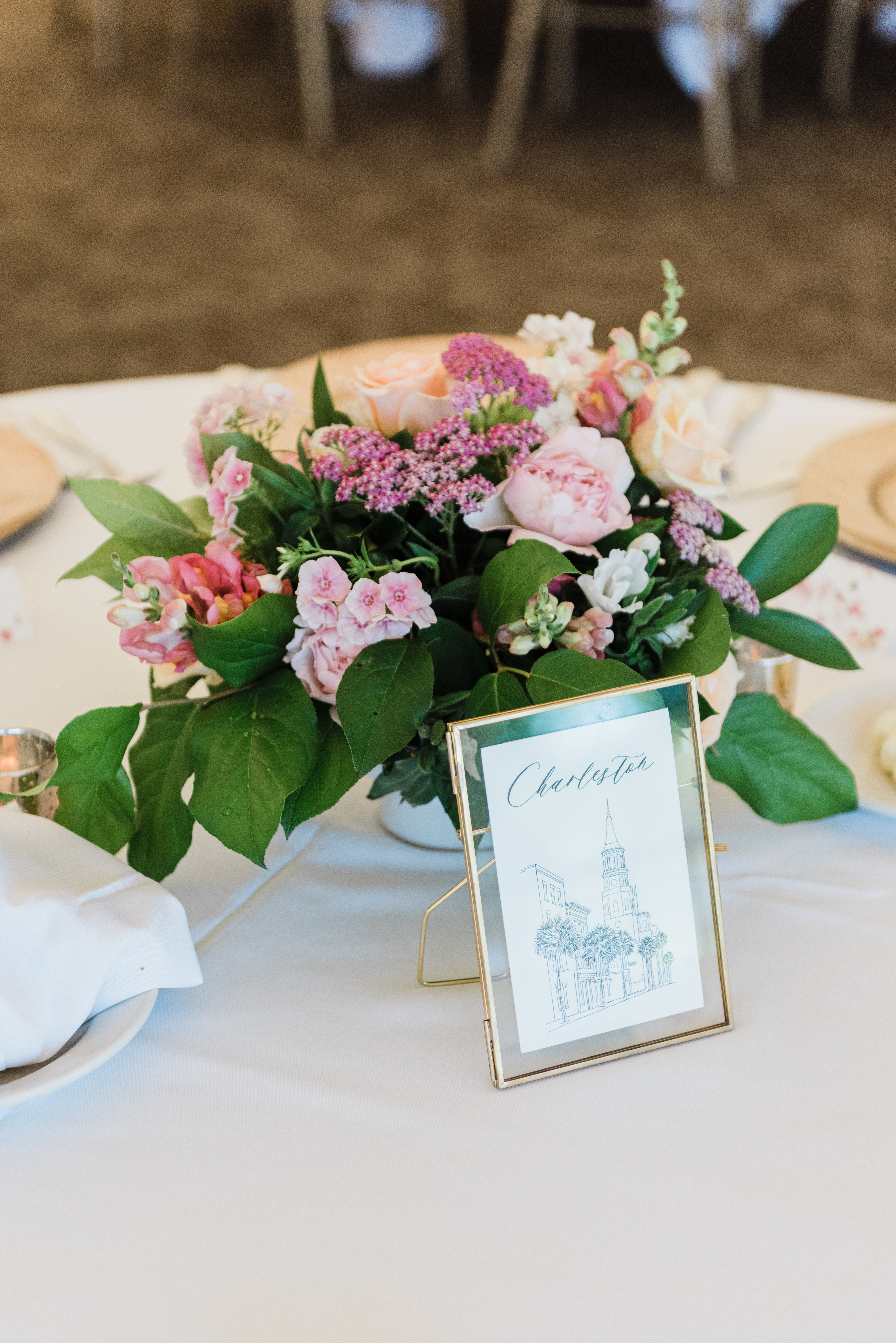 Bud vases: We have a rotating selection of bud vases that we offer for rent. We generally have options that fit each of our style categories and are happy to chat about your preferences in consultation. Here are some examples: