Long Table Designs
There are many ways to decorate the long tables at your event to have a big impact. We've covered a handful of options to consider along with some recommendations based on your location and style. For more ideas, check out our centerpiece blog post.
Repeating Centerpieces
If you want to have flowers lining your entire table, we suggest repeating centerpieces. There are a few ways to do this depending on your table size and budget.
If you're wanting a more formal and dramatic vibe, we recommend alternating elegant footed compotes and smaller sized arrangements. This helps fill your table with flowers while creating some dimension and allowing space for candles, table numbers, and glasses.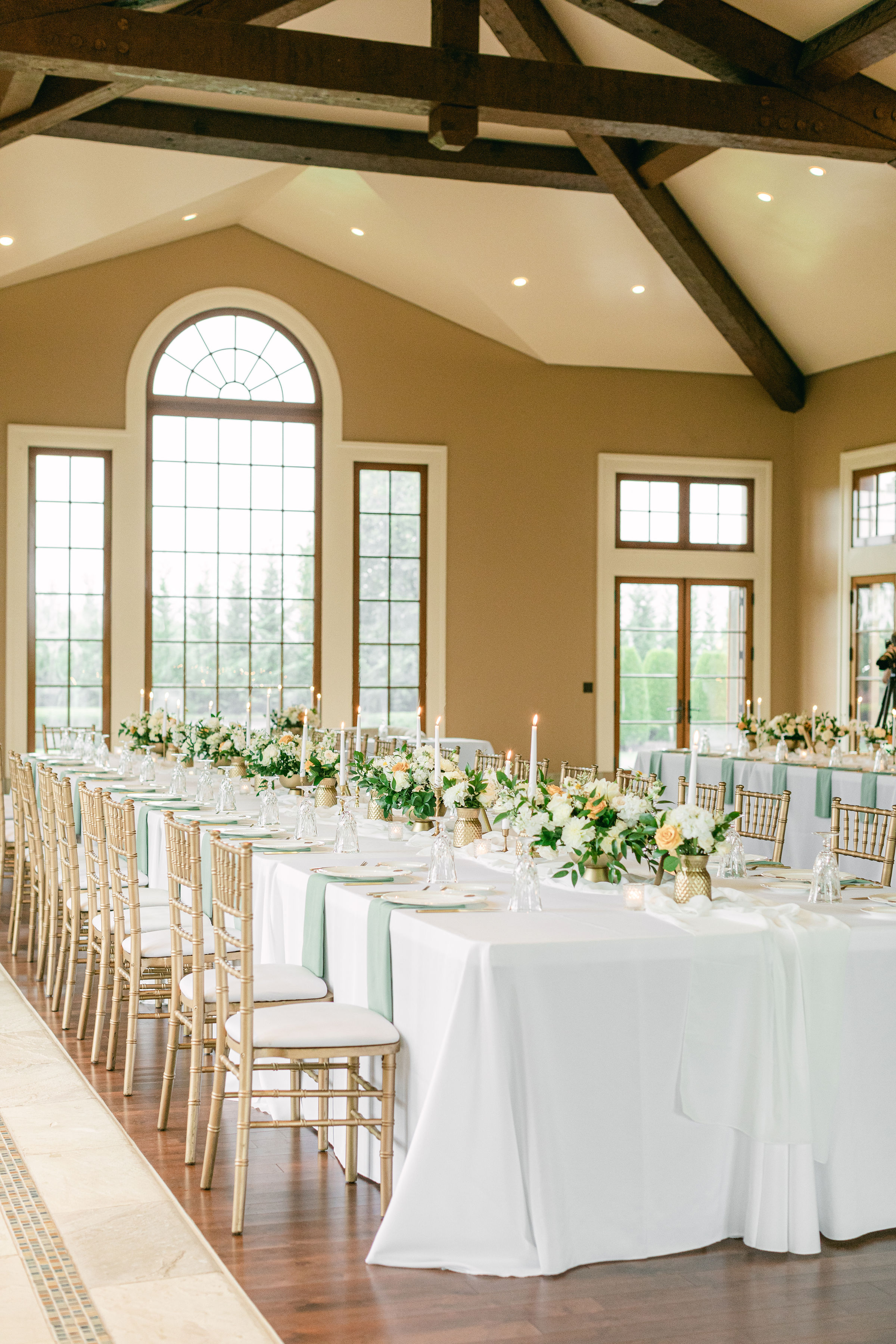 For this boho wedding, we used alternating centerpieces in ceramic and amber glass. The effect was a more laid-back effect while still feeling editorial and full.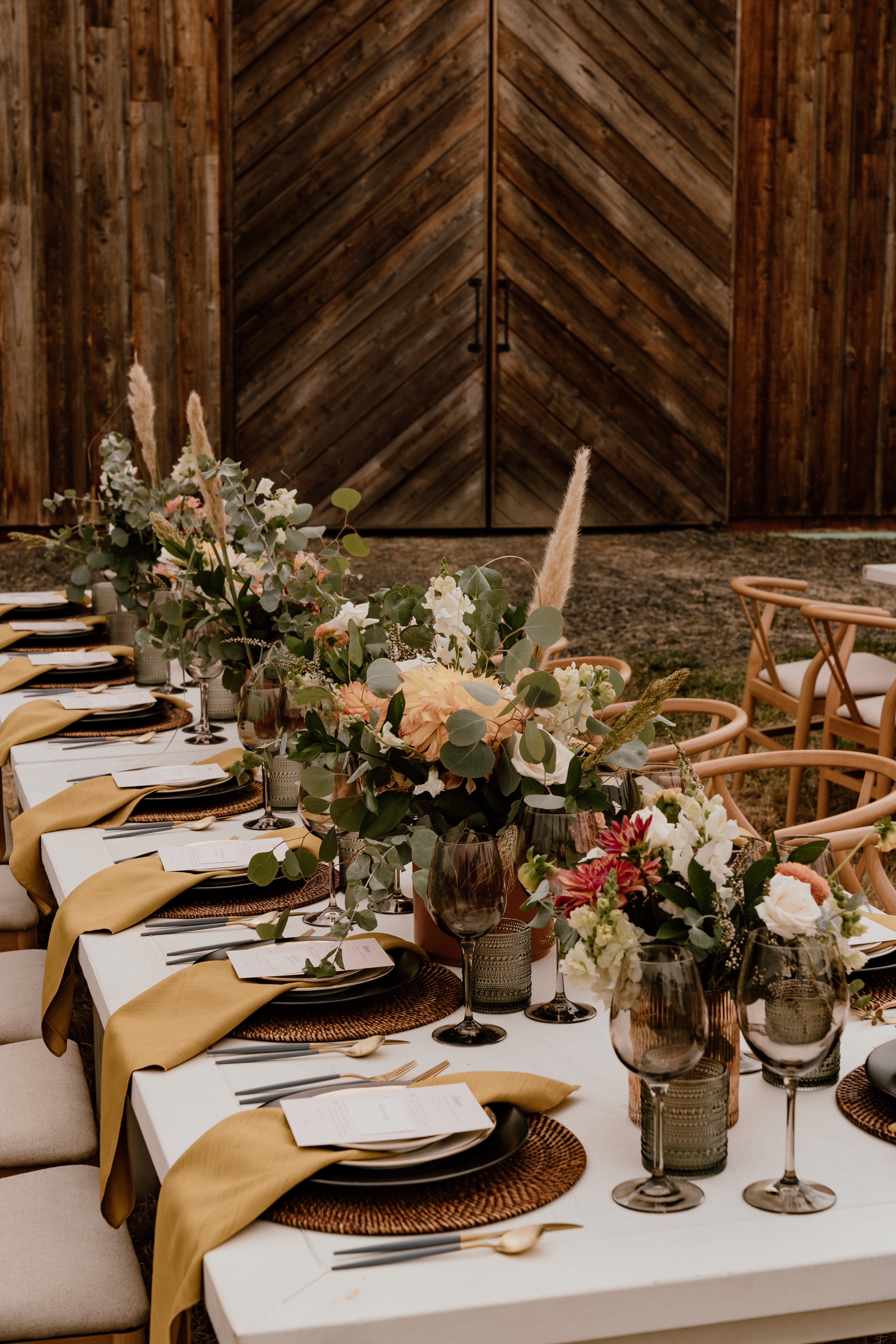 Foliage Garland
Foliage garland is an option that's luxurious while fitting many different styles. It's a great way to add texture and volume to your table while staying low profile. In our consult, we'll discuss different types of greenery to create your desired effect.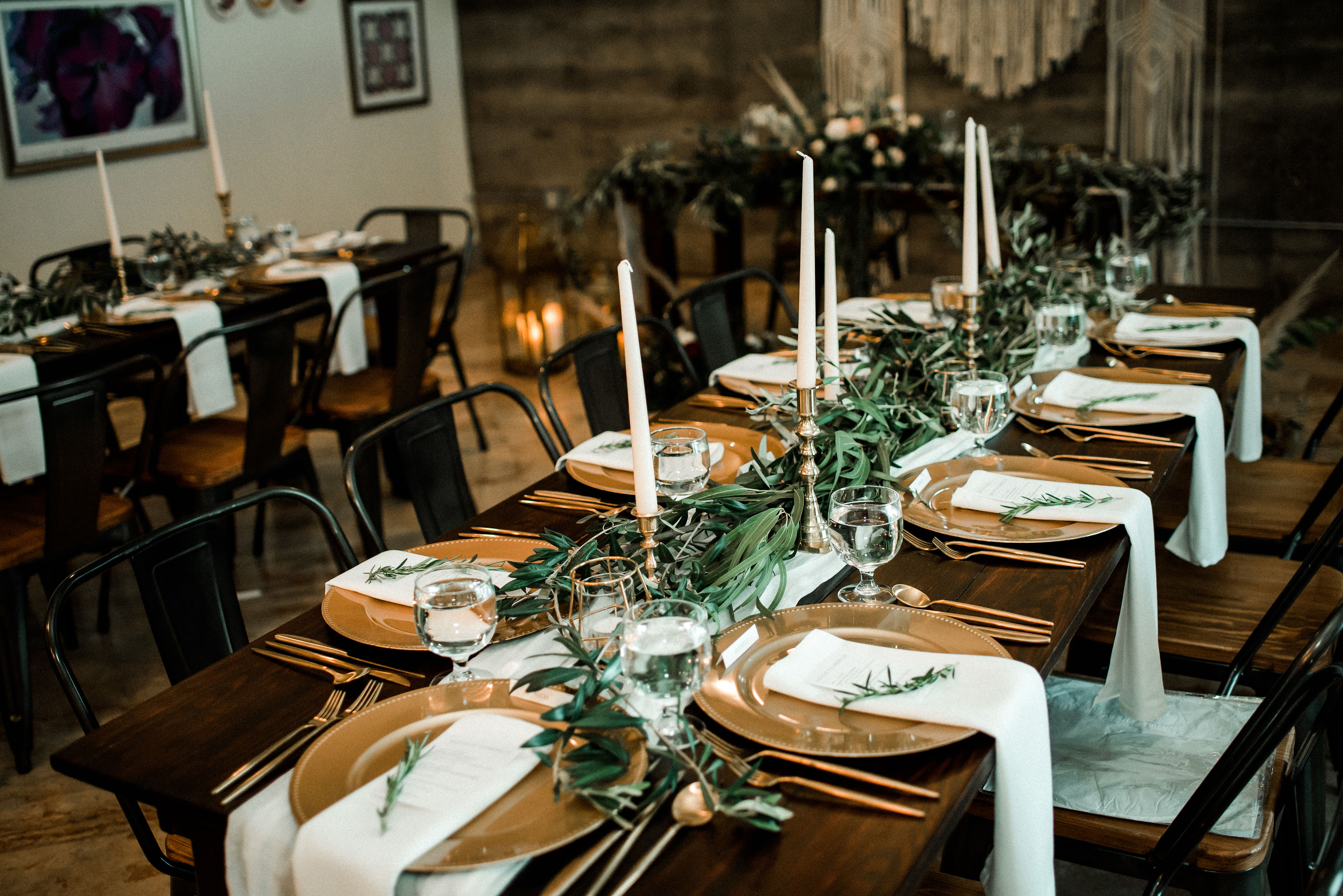 Foliage & Floral Garland
Adding floral to your foliage garland creates an extra lux effect! However, we don't recommend this option if your reception is taking place outside in the summer. We are happy to discuss other options for creating continuous floral and foliage for your table in the summer months!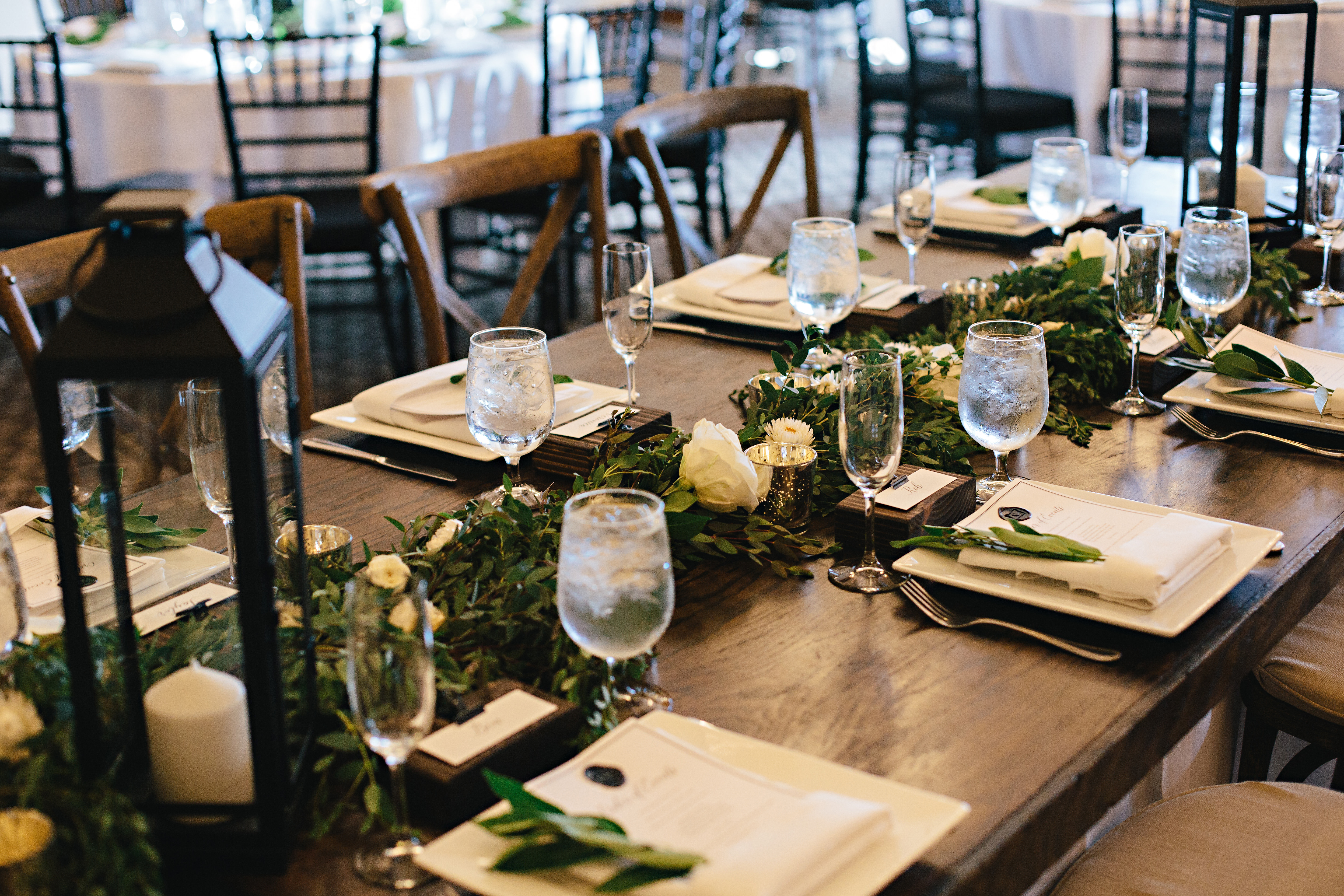 Repeated Elevated Arrangements
Elevated arrangements are an excellent option for creating height and wow-factor. They also are a great option if you need to maximize space available on the tables.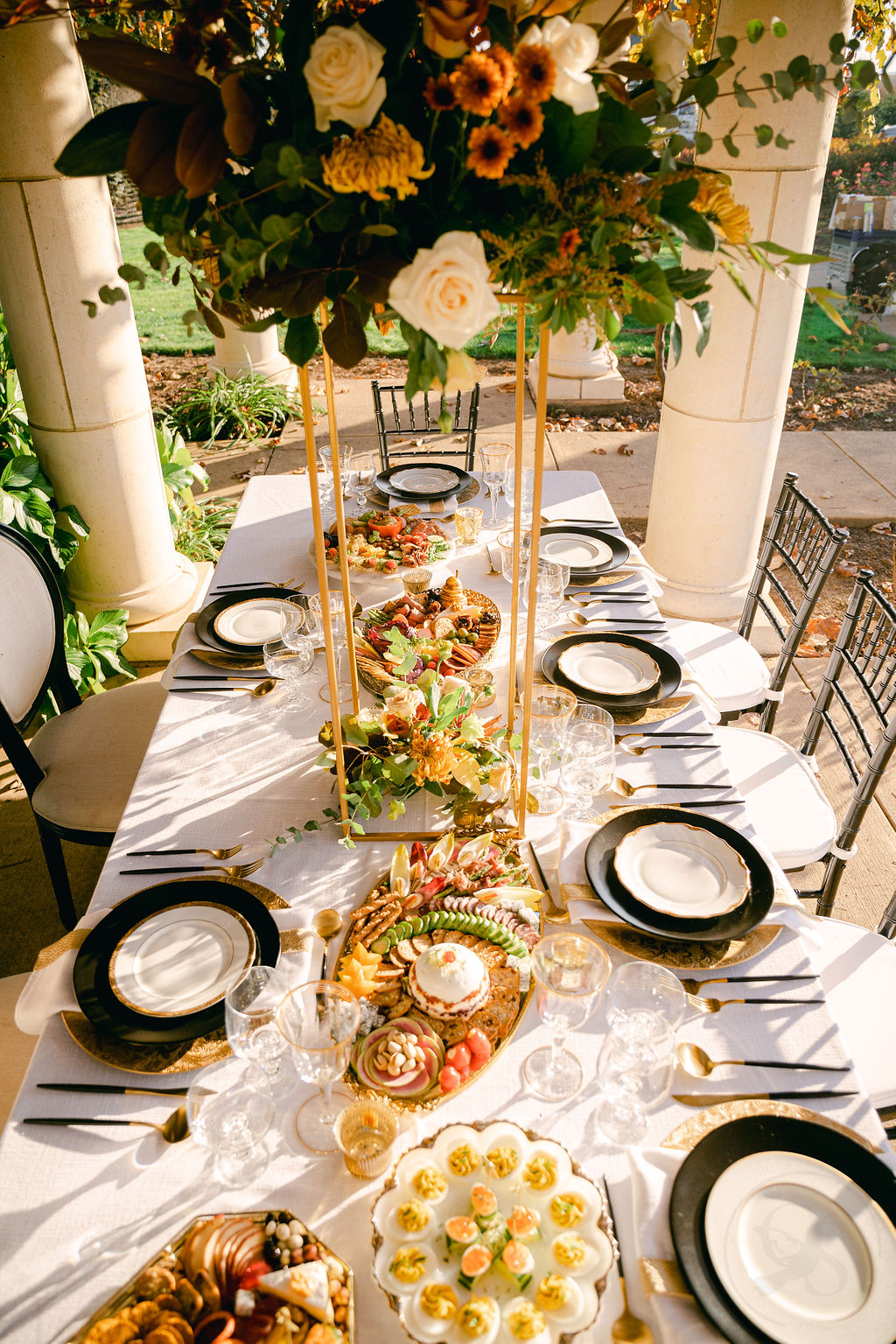 Low-Wide Centerpiece
Typically, we design our low-wide arrangements to sit at the front of sweetheart table. However, we can also create them to sit in the middle of a table. If you're lining long tables up together, we suggest combining two or three together to create a lusher effect. For single tables, one or two should be sufficient. We'll discuss your table sizes and offer suggestions in our consultation.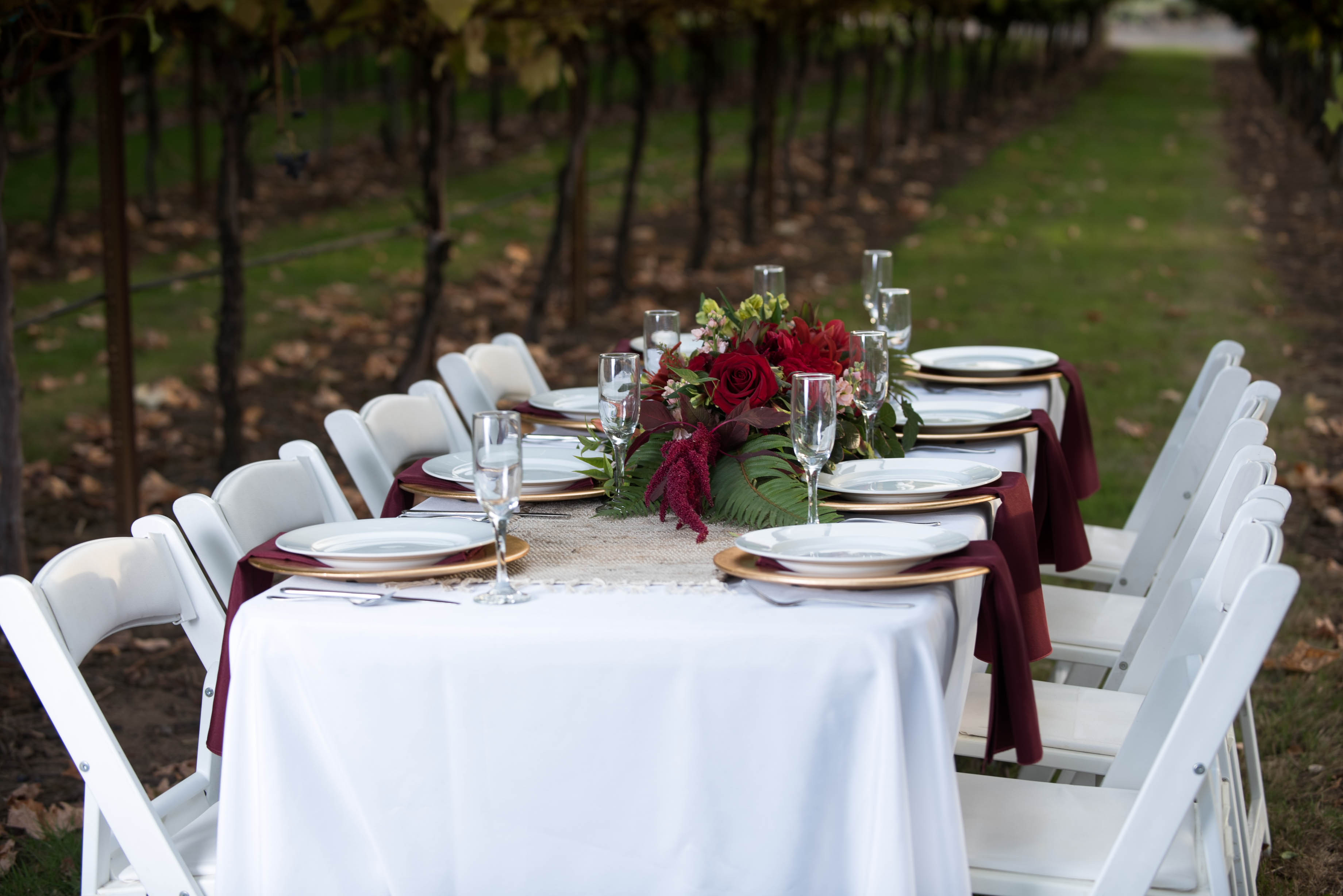 5-Piece Collection
We offer a 5-piece set as a rental item and they are perfect for a long table design! Choose to have them clustered together on tables or spread out with candles or other décor in between. The pieces come in various sizes ranging from bud vase to 6" cylinder making them an easy way to create contrast on your table.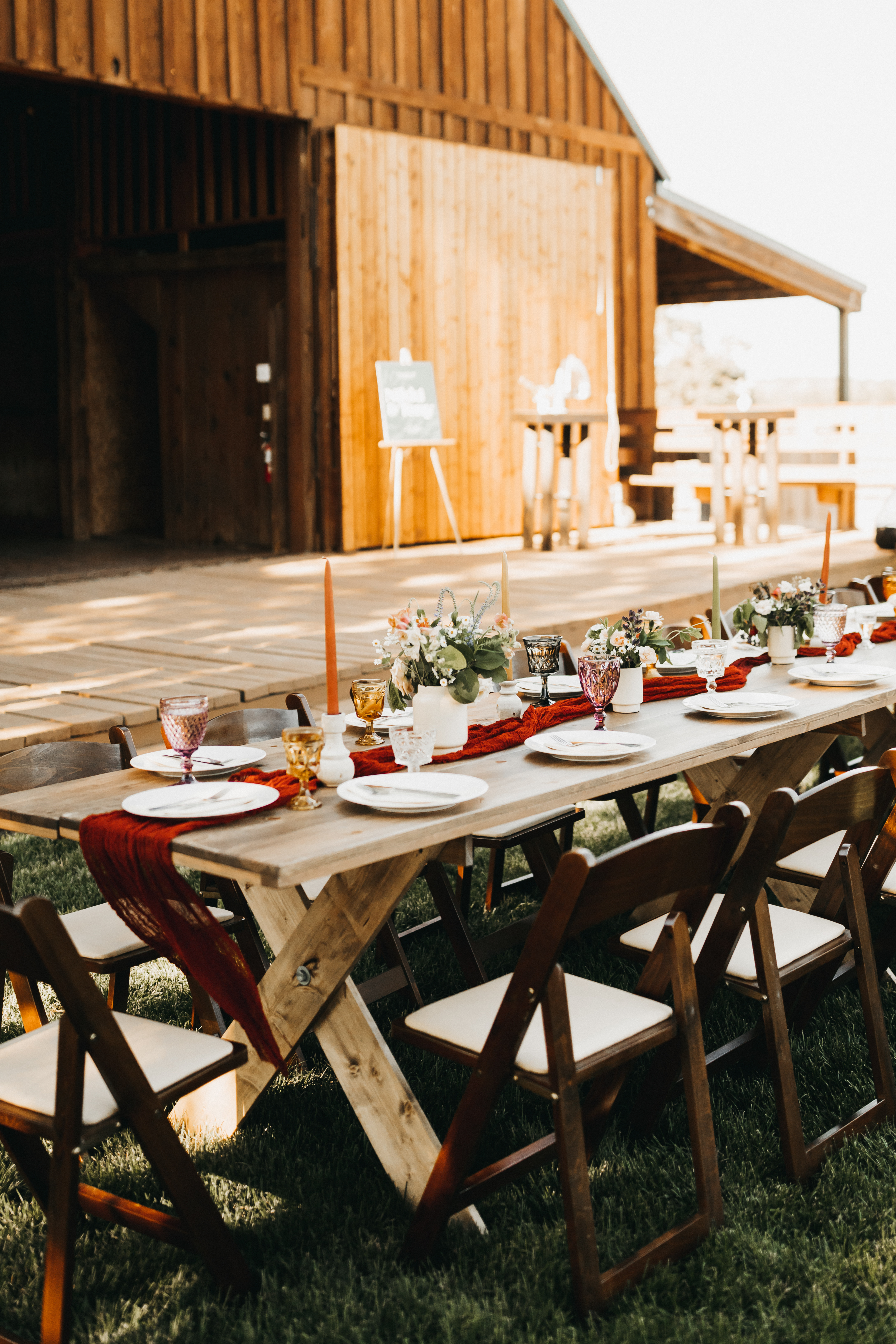 Repeated Bud Vases
Dotting bud vases down your long table creates a simple, minimalist design. Similar to the 5-piece collection, you could opt to cluster a few together or spread them out individually down the table.
This is a great option if you're planning other décor items on your table (table runners, candles, garland, fruit, etc.) Or use them to alternate with larger arrangements such as footed compotes, low-rounds, or medium arrangements.